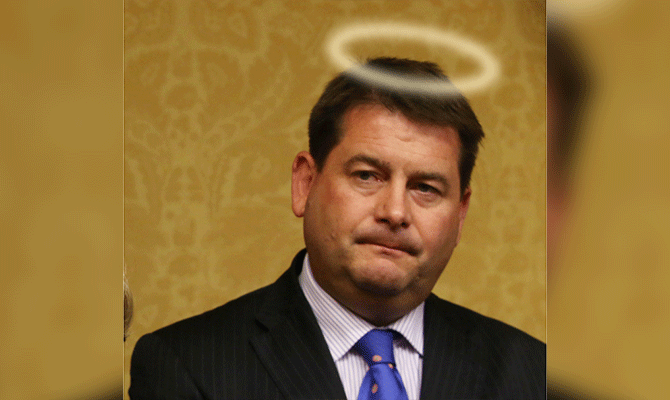 A READING FROM THE BOOK OF JOBS
And at that time a man didst walk amongst the plain people by the name of Dara of Two Places. And many in the land calleth Dara a God, for verily it was said he hath the power to appeareth in two places at the one time.
And it came to pass that Dara didst appeareth to be in his workplace helping people in their great strife, but many scribes sweareth too that he didst take the mule gravy train to the town of Brussels, many miles across the waters, at that same time. And great was the awe amongst the people who didst shaketh their heads in wonder at the miracle of Dara in two places at once. And lo, the Emperor Leo – who too was all over the place – didst smile and sayeth no curse.
But soon the scribes mocketh Dara and sayeth he was a charlatan who useth smoke and mirrors to fool his people that he sitteth at his workplace, while in truth he swanneth far, far away. And great was the gnashing of teeth amongst his people at this. "I hath done no wrong," pleadeth Dara, but the people curseth aloud and shaketh their fists – or at least blessed Meehole of Martin did – and Dara runneth away to keepeth his head down and be forgotten forever. And the emperor smileth again. Amen.
---