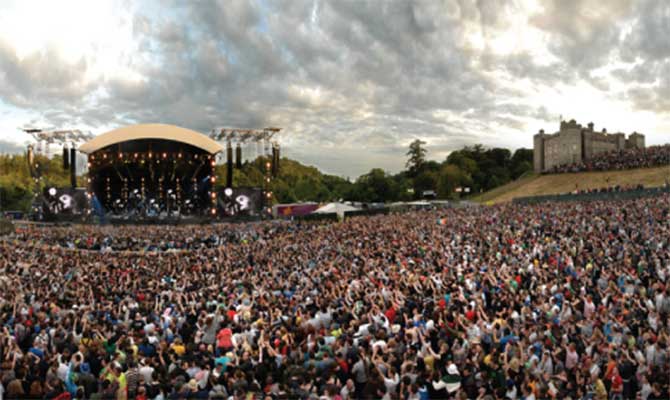 ★★ Leo Zeppelin:
Backed by his new choir boys, the Dubliner blew his own trumpet incessantly for an entire weekend, as he repeatedly tore the arse out of his entire repertoire. Failed dismally to hit the high notes however with predictable and unimaginative renditions of Return (Water Charges) to Sender and Simple Simon Says. "Different words, but same ol' tiresome tunes!" said one disillusioned young observer.
★★★★ Lynyrd Simon:
The Cork crooner took to the stage with scarcely any backing and then failed to get the crowd behind him too with some painful wailing. Desperately trying to drum up enthusiasm while everyone was looking elsewhere, refrains like Stand by Me, I Have a Dream and Born to Run Second fell on deaf ears. "Completely out of tune with the rest of the country", shrugged a sleepy listener. "Although his version of Vlad'll be the Day could have a future."
★ Judge Dread Alymer:
Will be forever remembered for the sour note he delivered with It's All Over Now and…(That's enough crowing for now _Ed).
---