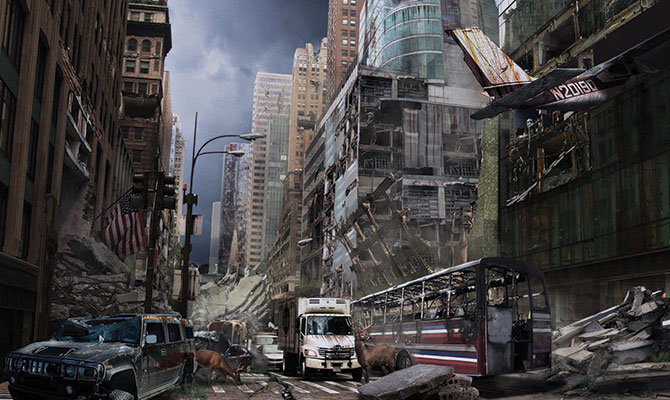 HORROR: Our artist's impression of Dublin after SF takes power based on the current view of Talbot Street from Independent House
THE latest nightmare vision of Sinn Féin holding the reins of power will send shockwaves through the country's political system – unless readers haven't already seen it on our front page every day this past month.
THAT LIKELY SF TIMELINE
Taoiseach Gerry Adams declares SF one-party rule.
Tánaiste Mary-Lou McDonald nationalises all industries.
Michelle O'Neill and supporters occupy Stormont Castle.
5,000 decent, hard-working bankers imprisoned for crimes against ordinary people.
Leinster House turned into emergency shelter for homeless.
FG covered in grease and placed in cold storage indefinitely.
Giant green-eyed sewer rats roam streets attacking UN charity teams.
Shinner warlords flee country for safe haven in South America.