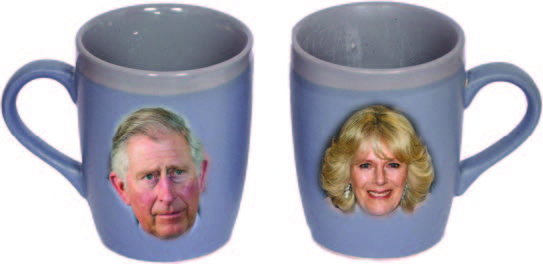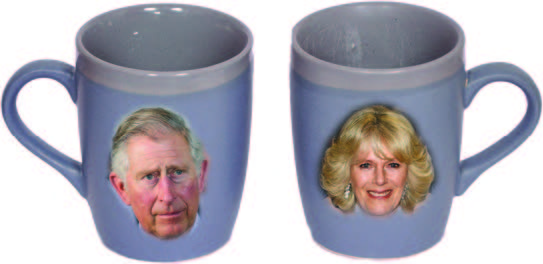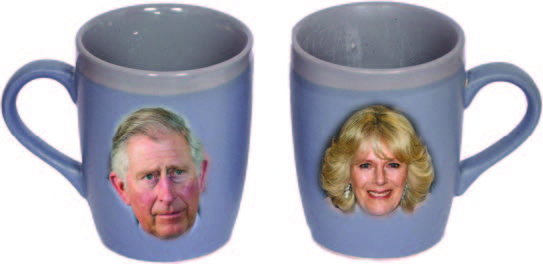 To commemorate the visit of HRH Charles, Prince of Wales and his wife Camilla, Duchess of Cornwall to Donegal, Good Friday
Accessories Ltd present this limited edition pair of earthy mugs as timeless reminders of this unique visit.
Moulded from authentic Royal Ascot horse dung interwoven with the UK's top brass, this unique pair of receptacles will bring a taste of
history to any occasion.
Each piece is uniquely designed with the distinctive large Chazz-eared handle for easy lifting, and polished to a perfect finish with Parisian tunnel wax.
Certified to the highest standard of approval as decreed by the Adams Crockery Research Bureau
Way more manageable than your old rude china
Comes with miniature replicas of protestors in Celtic tops
May be a bit cracked to be honest
Purchase online at pairofmugs.co.uk