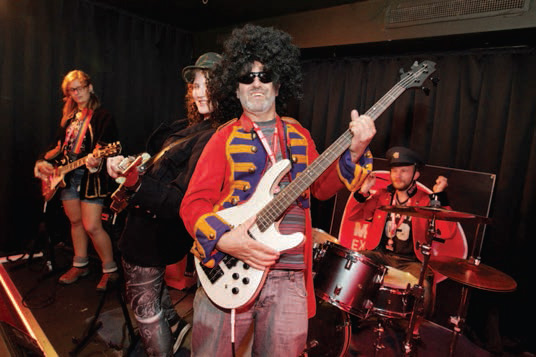 SUDOKU PARTY Combining burlesque, origami, cookery and experimental theatre, this unique chill-out space is located in an upside-down bouncy castle. Th ere will be special backwards screenings of Tarkovsky and Godard films, while guest DJs include Gavin Friday, Gary Lightbody and Eddie Hobbs.
PLANT HIRE DISCO A full-scale recreation of a plant hire business from a midlands industrial estate, you can here simultaneously get your hair cut and enjoy the latest avant-electronica sounds. Th ere will also be vaudevillians, acrobats and hula-hoop dancers, as well as live stand-up from Andrew Maxwell and Neil Delamere.
CURRENT AFFAIRS CABARET Immersive, experiential multi-media platform, which sees David McWilliams, John Banville and Miriam O'Callaghan discuss the current crisis in recycling. Look out for the special one-off collaboration between the Pet Shop Boys and George Hook.
(That's enough Electric Picnic guff – Ed.)