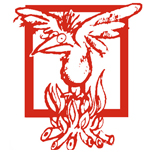 Concerned male
Sir, – I am gravely concerned over the speculation surrounding this newfangled Viagra for women folk, which we are hearing so much about. Like any red-blooded Irish man, I am absolutely appalled that the fairer sex should feel it requisite to pop a pill in order to properly appreciate a man's physique! Heavens, what is wrong with the women of this country? Ever since the damned electric washing machine replaced the washboard, this was the inevitable destination of the path we chose. By Jove, in my prime there would be no waiting around for the pills to be taken down off the shelf on a Saturday night!!
Yours, etc, George Hook, Old Codger Lane, Blokestown
Dáil Éireann Business
Sir, – Over the past five weeks, most of your readers will have seen my photograph every day on the front pages of the national newspapers. While every other minister and TD has been on holiday, I have been out and about, attending important public events, such as launching Ireland's new aviation policy, warning people about rip-off prices in the tourist industry and generally arranging media interviews. I would like to sincerely apologise to my absent colleagues for such shameless self-promotion and for giving the misleading impression that any Government business is taking place during the long summer recess. I deeply regret that I have let down my fellow ministers by my thoughtless behaviour and by forgetting the basic core values and cherished traditions of Dáil Éireann.
Yours, etc, Paschal Donohoe, Leinster House
Ashley Madison scandal
Sir, – As CEO of the world's leading adultery website, I wish to express my deep concern regarding recent reports that a prominent Irish TD is among the subscribers to our highly successful cheating database. While we have thousands of satisfi ed members from within your country's respected business and academic circles, we are always particularly careful about protecting our reputation. We pride ourselves in being taken seriously and are therefore appalled at suggestions that we would sink so low as to accept totally amoral individuals who lead such shameful secret lives. All our subscribers are scrupulously vetted and we would never offer membership to those who indulge in the extreme levels of infi – delity associated with Irish politics. The reputation of all those satisfi ed members of the entire online cheating community is at stake and the last thing we want is to become a laughing stock because of our alleged links with one well-known political charlatan.
Yours, etc, Ed Sleeze, NYC
Sir, – I wish to avail of your good pages to right a terrible wrong. I was shocked and appalled to have a colleague inform me that my identity has appeared, alongside his own, amongst data in the Ashley Madison leak. I totally refute any allegation that I was seeking a sexual relationship with any man or woman registered with Ashley Madison. In fact, I was happily engaged in a healthy – albeit clandestine – relationship with my housekeeper at the time of the alleged registration. My bishop can confi rm this, although not publicly of course in the interests of her husband and three young children.
God bless you all, Fr. Jock Strap, Fondle Avenue Gropestown (Not real name & address)
Greek bailout
Sir, – My decision to call an immediate general election is primarily aimed at sending an important message to Greece's European partners. While we have been forced to take major steps towards the total destruction of our economy, much work remains to be done. I have always argued that the EU institutions have been entirely unrealistic in their expectations about Greek debt repayment. By setting the date as "Never", they are placing an unworkable deadline on our people. In my view, "Never" is much too soon and it is likely to take at least twice as long as that to restore economic prosperity and collect suffi cient taxes to pay off the excessive burden of this unacceptable bailout.
Yours, etc, Alexis Tsipras, Athens
Proud man
Sir, – It is most encouraging to see such a great increase in CAO applications this year. Any country would be proud to have such a wonderful array of talent in its midst. In fact, having spoken to leaders of industry across Europe and beyond in recent days, they say they are very much looking forward to acquiring their fair share of you, once you have qualified and can contribute pricelessly to their country's development. I know you will all do us proud once you get to wherever you go. Bon voyage one and all.
Yours, etc, Enda Kenny, Leinster House
THE IRISH TIMES receives a great many awful letters each day and, thankfully, it is possible to find space for only a small selection. We regret that we can't publish even fewer of them.
Email: guff@southsidetimes.con (no attachments – or anyone earning less than €100,000)
Post: Nonsense Dept, Humbug Street, D2, Eire (beside UK)
Follow Letters page on Twitter: @ITCrap
Note: please provide name and address so we can weed out any nonprofessionals. Letters may be edited or cut – especially if from the northside.