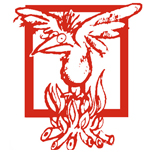 by Yvonne Connolly
Apart from being one of the country's most beautiful and incredibly talented models, I've always been a highly intuitive person who has a lot to give. Of course, my glamorous Boyzone marriage brought its own pressure, but I was lucky enough able to take the whole celebrity roller-coaster in my stride.
But even though I seemed to have everything (amazing looks, above average intelligence, a flair for cooking), my battle with the hell of addiction hit me for six. It started innocently enough with the odd celebrity piece in a newspaper. Then it just got more regular – columns in magazines, favourite recipes, weekend supplement fillers about life in the fast lane. Before I knew it, I just couldn't stop writing about myself and my glitzy marriage to Ronan.
Looking back on it, we were the perfect superstar couple and had some really wonderful years together. Ronan kept proving his love for me by having repeated affairs with young dancers who toured with the band. No matter what happens, I will always love him… the little bastard.