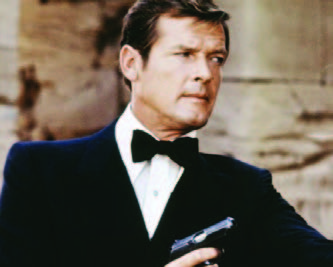 Who are you?!
Sir, – I wish to communicate with the three men in trenchcoats who were walking some 50 paces behind me for over 900 metres in Dublin city centre at 3.27 last Friday.
I also want to hear from the waiter who loitered at my table for a solid 25 seconds longer than was necessary while dining in a Dublin restaurant, to which I travelled circuitously from Wicklow, by way of Kilkenny, for obvious reasons – and where I dined alone, while heavily disguised in glasses, beard and what I think are known in the public domain as 'jeans'.
Also, who was the lady in the blue dress who accompanied me in the lift at Dublin Airport yesterday afternoon? And why? To each of you, please inform me as to your true status and the nature of your business within 48 hours.
Yours, etc,
Denis O'Brien,
Rue de la Paranoi…
Wait, why do you want my
address?!
Budget changes
Sir, – It's hard to find the right language to describe just how well the economic recovery is going. Words like "astounding", "fantastic" and "fairly average, to be honest" don't quite do it justice. As a result of my expertise in handling the country's finances, we can all look forward to a very bright future – and this will coincide with the warm spring weather when the next election is due to take place. This is what the economic experts in my department refer to as "seasonal adjustment".
The electorate have tired of empty promises, which is why the Government has focused on prudent fiscal management that will result in a utopian paradise. Anyway, now that Budget 2016 has been wildly hailed by the millions of grateful people who will benefit, it is time to maintain our economic success with the politicians, such as myself, who can be trusted.
By this stage, I think the vast majority of voters can be in no doubt that the progressive measures I introduced last week can be aptly summed up as a budget for jobs – especially mine.
Yours, etc,
Michael Noonan
Government Buildings
Northern Ireland Nama deal
Sir, – I wish to place on public record that I utterly reject the latest outrageous claims that I was to receive a payment linked to the £1.2bn Nama sale of its entire Northern Ireland property portfolio.
I wish people would stop focusing on these non-stories and instead pay attention to the issues that matter – like what a total disaster we're making of running Northern Ireland. Now if you'll excuse me, I have to rush off and temporarily resign again as First Minister.
Yours, etc,
Peter Robinson
Stormont Castle
Web Summit controversy
Sir, – It saddens me immensely to see such ill-informed commentary circulating with regard to the Government's alleged lack of support for the annual RDS Web Summit, having been a close witness to the Taoiseach's personal commitment to ensuring the event was supported and retained in Ireland. A great wrong is being perpetrated.
In fact I witnessed the Taoiseach on at least two occasions give a 'thumbs up' sign directly to Paddy Cosgrave across a showroom. I'm talking here of BOTH thumbs, fully raised for at least three seconds. On another occasion, in response to Mr Cosgravy's 34th appeal for a plan for the event, Mr Kenny gave a detailed reply, which ran to fully four words: "Sure it'll be grand."
The Government also drafted a concise document detailing the assistance we could provide. To put the proposed plan into action, the Web Summit would merely have had to liase with 95 different officials across 72 separate departments.
Taking all of this into account, I fail to see what more the Government could have done to keep the event in Dublin.
Yours, etc,
Rascal Donohoe,
Dáil Eireann
Sir, – As everyone knows, I am just a humble tech genius who has singlehandedly restored Ireland's reputation amongst the global business community. As such, I felt my requests for a clear plan from the Government for my legendary Bullsh… er, Web Summit, were legitimate.
For a start, requisitioning the counties of Kildare, Meath and Wicklow to provide parking facilities scarcely seems much of a stretch. Similarly, putting the entire western seaboard at our disposal for accommodation purposes appears a fairly straightforward proposition.
I'm afraid the Government are out of touch with the creative brilliance of self-effacing visionaries like myself.
Yours, etc,
Paddy Cosgrave
Dublin (Lisbon from next year)
THE IRISH TIMES receives a great many awful letters each day and, thankfully, it is possible to find space for only a small selection. We regret that we can't publish even fewer of them.
€15 for suitable contributions. Email letters@thephoenix.ie