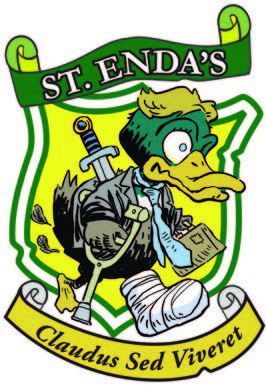 A message from the Principal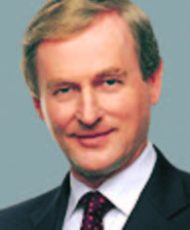 News that the school's income has risen by a whopping 26.3 per cent in the last quarter, while welcome in itself, should not mislead anyone into thinking that we don't need money from students or their parents anymore.
On the contrary, we will be writing to you all again shortly inviting payment of the annual "Voluntary Contribution".  And as always, we will stress that the word "voluntary" is used here in the original Latin sense, meaning "compulsory": unless you're really, really poor, in which case you'd better not be collecting your kids from school in a Land Rover.
As Mr Noonan can explain, depending on who's asking and why, the dramatic income growth is either (A) a tangible reward for the school's superb financial management or (B) an entirely illusory outcome of other people's creative accounting.
Parents and Revenue officials are advised to accept explanation B, and not to confuse the supposedly "voluntary" nature of the payment due shortly with the arrangement we have for the US high-tech companies that use our campus, and whose accountancy departments caused this little embarrassment.
Now, theirs is a voluntary contribution.  Although officially we charge them 12.5 per cent of profits, in practice they just pay us whatever they feel like.  But hey, that's still a lot of money, and we're always pathetically grateful.
The point remains that, in real terms, we remain much poorer than, for example, our posh, newly-privatised neighbour: the Teresian School, (formerly Cameron Comprehensive).  Now they're what you call properly loaded.
Speaking of which, we are all very relieved that things have finally quietened down again next door.  And over the next week or two, I hope to have preliminary discussions with the new principal, Mrs May, over matters of mutual concern.
Suffice to say that, in the long-term, I am totally opposed to the return of any "Hard Border" between our schools. But of course there never was a hard border, really. What we had back in the 70s and 80s was a high wire fence, with lots of holes in it at ground level.  We could probably live with something like that again.
My new student loan scheme – Mr Varadkar explains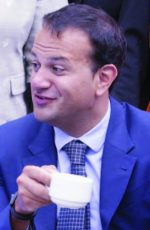 In an ideal world, all students would have sufficient income from independent sources to cover their basic needs, while also having a little left over for the so-called "luxuries": the odd sneaky cigarette, litre of cider, etc.But the harsh reality is that many do not.  This sometimes drives them into the hands of unscrupulous money lenders (or "parents", as they're usually known) who are only too happy to advance sums of cash in the short-term, while exacting a terrible price further down the line.
Desperate students will find themselves agreeing to impossible terms – promising to tidy up their rooms, for example – without giving any practical thought to how this might be achieved until it's too late.
In some shocking cases, we have heard of teenagers being forced to spend up to two hours on a Saturday putting stuff in, like, drawers?  You may know of even worse examples.
That's why I've decided to launch a new student loan scheme, underwritten by my own pocket.  How it works is that, from now on, students who need money for emergencies will simply borrow it from me instead.
Terms and conditions apply, obviously.  But don't worry, I won't expect you to become a better person or anything drastic during the repayment period.
And before anyone even suggests it, this has nothing to do with my campaign to become principal if or when our beloved current school leader ever dies of old age, or whatever.
Nor has it anything to do with distracting attention from Mr Coveney's new student accommodation plan.
On the contrary, that looks like a pathetic attempt by him to try and match my popularity as me with the student body.  As if!  Good luck with that, Simon!
Mr Varadkar (but call me Leo)
'Incompetent Teachers to Face Ban' – Brutal
Teachers found guilty of misconduct or poor performance may be banned from the classroom under a new scheme to be announced this week by Mr Brutal. The plan, which he has leaked to us exclusively, means students and teachers can lodge complaints with a newly-established Teaching Council, which will have a majority of, er, teachers.
Crucially, it must hold its hearings in public, except where there are pressing legal reasons why they need to be private.  Mr Brutal's spokesman said the number of such cases was unlikely to be more than "99.8 per cent". School principals will, in principle, be subject to the same procedure, and indeed may even face "no confidence" motions from colleagues.  But in practice, the scheme is not expected to be used for this purpose, provided unwanted school heads do the decent thing and resign at their earliest convenience.
School's Out in Donegal!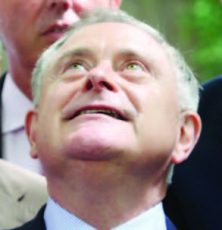 Congratulations to everybody who took part in our annual outing to the MacGill School for wind sports in Donegal, where St Enda's was as well represented as ever. It's always very "blowy" up around Glenties, but if anything, it was even more so this year.  And despite the testing conditions, our representatives more than held their own.
Special mention goes to our team in the nationalist kite-flying event, where competition was typically intense. It looked for a while as if our principal, Mr Kenny, had won the prize with his Brexit-Border Poll kite.  But in the end he had to settle for second place, just behind Mr Vardakar's classic "United Ireland in my Lifetime" design.
There was great relief in the wind-surfing competition, when our former teacher, Mr Howlin, turned up safely after a panic.  He had interrupted his performance to explain at length why Jeremy Corbyn was bad for British Labour whereupon he seemed to be swept away by a massive wave of public indifference.
Luckily, his natural ability to inflate himself way beyond normal size allowed him to stay afloat long enough for the audience – and the lifeguards, crucially – to wake up again.