Enda's Story – The newsletter of St Enda's Special School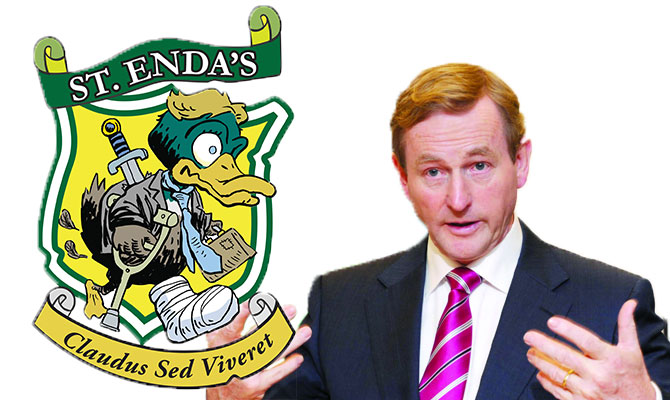 A Farewell Message from the Principal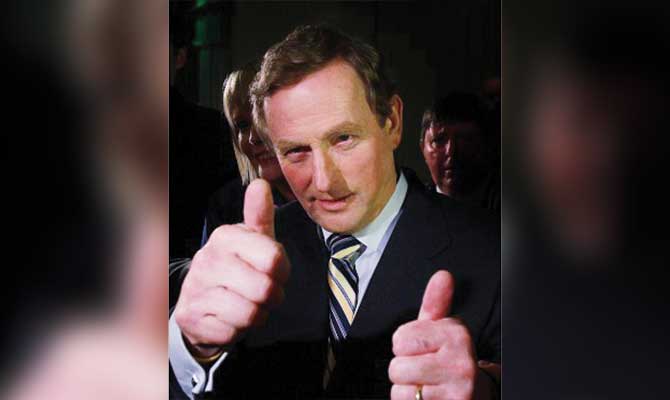 By the time you read this, I may have addressed my final assembly as your principal. I know it will have been an emotional occasion. There's something about the sight of all those school uniforms that has always filled me with pride.
And I'm sure that as I gaze one last time on those famous Blueshirts – the trade-mark of our school since the 1930s – I will have been tempted, as were our founding fathers, to suspend democracy with immediate effect and declare myself principal for life.
But assuming I haven't actually done that, it is now time for me to say goodbye here, as gracefully as I can, and to wish a new generation well as it goes about the hopeless task of trying to replace me.
So I want to thank the countless many of you who, since I broke the news of my departure as gently as I could, had sent messages of gratitude and regret. As for those of you who haven't got around to it yet, I thank you in advance for the messages you will send when you realise, however belatedly, how great I was.
I don't need to remind you of the challenges facing the school under whoever replaces me. At time of writing, it looks as if the competition is a one-horse race. Indeed, if it really were a horse-race, Mr Coveney's mount would have been destroyed humanely by now, to prevent unnecessary suffering.
But I was interested to read that it was Mr Noonan, of all people, who talked him into carrying on last week, because our venerable maths teacher is himself a salutary lesson in these matters.
Not many people will remember it now, but many years ago Mr Noonan beat me to the top job in what was then – all-too-briefly – St Michael's. Alas, we were really struggling for numbers at the time, thanks to the popularity of a rival school (now entirely forgotten) called St Bertie's.
And after yet another disastrous recruitment campaign, Mr Noonan was forced to resign. It was only at the second time of asking that our school chose what everyone now realises was the right man. So chin up, Simon. Mr Varadkar's early bird may have got the worm this time. But remember, sometimes, it's the second mouse that gets the cheese.
No Plans to Move School to Right, says Leo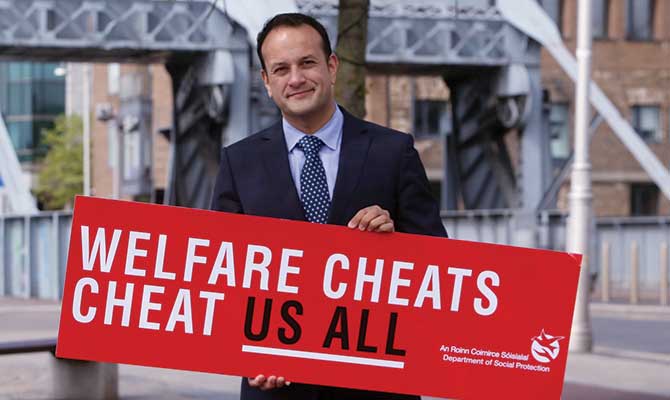 Mr Varadkar has denied suggestions that the school will move sharply to the right under his leadership, insisting he has no such intentions and attributing the rumours to "scare-mongering".
Sources close to Mr Coveney quoted a local estate agent as confirming that Mr Varadkar had made advance inquiries about a plot adjacent to St Enda's, just to right of where the campus now ends, with a possibility to "reorienting" the school in that direction.
Such a move would involve closing down the social welfare office, pensioners day care centre, and childrens' playground that currently occupy the site.
But speaking to reporters while out shopping, Mr Varadkar said he not given any thought yet to the school's future needs and added that the arrival at the scene overnight of several bulldozers had nothing to do with him.
Stormont Academy Towers to be Saved, Again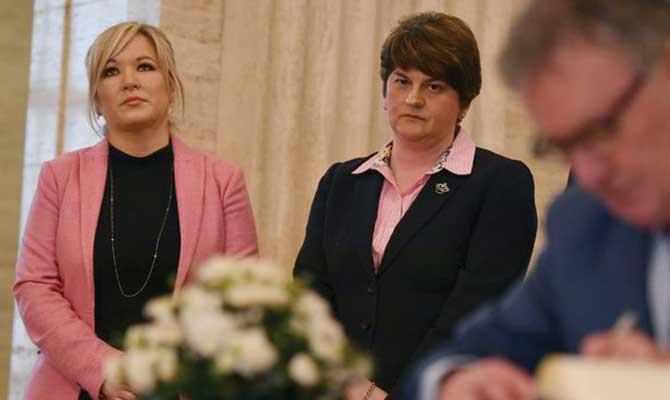 The landmark twin clock-towers of our neighbouring school Stormont Academy look likely to be saved yet again, after supporters rallied to prevent their demolition for another five years at least.
There had been fears that the iconic towers – nicknamed "the dreary steeples of Tyrone and Fermanagh" – would be levelled to make way for new state-of-the-art teaching facilities, which experts say are much needed at the decrepit school (est. 1690).
But after a last-minute appeal to base instincts, the structures appear set to be reprieved again, with a new preservation order until at least 2022 as soon as our neighbouring Teresian School appoints its new principal.
Among other things, the towers are famous for their competing Latin mottoes "Neque Deditionem – Calcitrare Papam ("No surrender – kick the Pope") and Britanni Vade in Domum Tuam ("Brits go home"), as well as for their distinctive architecture, which has been described as "hideous".
The first principal and deputy first principal are expected to celebrate the reprieve with a joint rededication ceremony, in which Miss Foster (in the Fermanagh tower) and Miss O'Neill (Tyrone) exchanging traditional insults via megaphone.
I'm Running for the People Who Get Up Late in the Morning – Coveney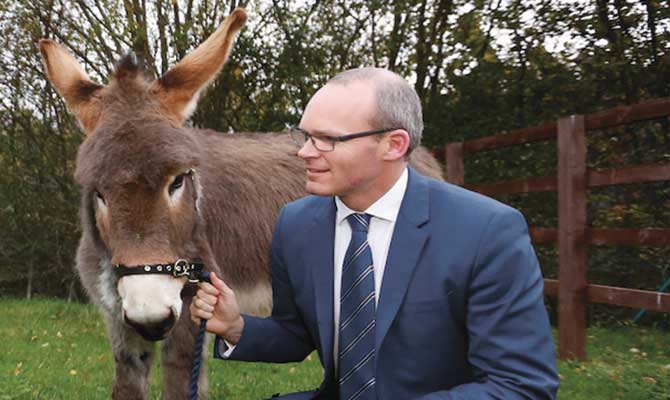 In a last-ditch appeal for support in his doomed campaign to become principal, Mr Coveney has promised that, if appointed, he will change the school's daily opening hours to "11am".
Whereas, speaking to a classroom of half-asleep teenagers, he warned that if Mr Vardakar won the top job, students could expect to be in "before dawn" from now on.
"He said he's running for the people who get up early," said Mr Coveney, to a chorus of boos from the few audience members alert enough to hear him. "So let it be known that I'm running for the ones who get up late," he added, thumping the table and waking several more of the class, who then cheered loudly.
Polls have shown that Mr Coveney is much more popular with students than Mr Varadkar, which is why he has focused on them during the last week of his campaign. Mr Varadkar's support, by contrast, is dominated by those who actually have a vote.