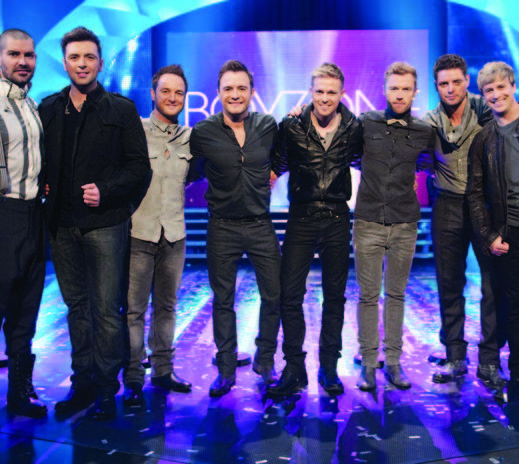 SO-CALLED IRELAND fans who were caught on camera singing Boyzone and Westlife songs at Euro 2016 will be banned from attending all future football games at home and abroad, says the FAI.
It is believed that some fans met former Boyzone lad Keith Duffy on the streets in La Rochelle and that started an impromptu version of the song No Matter What, while another clip showed fans singing Westlife's World of our Own.
Video emerged on social media in which the songs could be clearly identified.
"There's no excuse for that at all," said John Delaney. "We genuinely thought that those dark days were behind us. Those songs belong in the past and have no part to play in today's world, notwithstanding McFadden's latest cringe-fest. As usual, it's a minority that spoil it for the rest. We vow to track down these people and ban them."