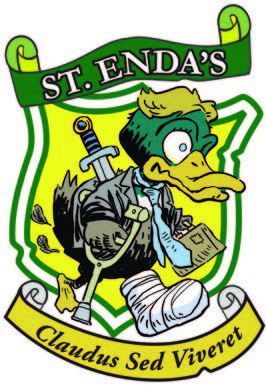 A message from the principal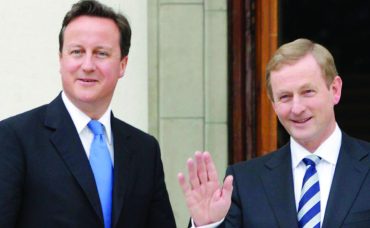 It has been very difficult for us to concentrate here at St Enda's this week thanks to the infernal racket going on next door at our neighbouring school, Cameron Comprehensive.
As you will all have heard by now, the board of governors there have shocked everybody – including, it seems, themselves – by voting to go private.
Unfortunately, this appears to have had a seriously destabilising effect on all involved, including the former principal, who, when I rang to offer my sympathies yesterday, was said to be 'indisposed' somewhere and unable to take calls.
It had at first seemed likely that Mr Johnson would be the new man in charge. But when I last saw him he was running naked through the school yard, having had his trousers pulled down by members of the school's "Remain Public" campaign.
It was a very undignified sight, I can tell you, and the photographs of the incident that have since been widely circulated on social media may make it difficult for him ever again to pose as a potential authority figure, insofar as he ever did.
Serious as the school's decision always was, it has also unleashed many unforeseen consequences on the campus, including a mass escape of boarding students, an outbreak of bubonic plague and the opening up of a giant sinkhole under the assembly hall, which has since swallowed several classrooms.
We can only hope that everything will settle down over there, eventually, and that they will all pull themselves together again. In the meantime, although their inter-school liaison officer, Ms Villiers, continues to insist that no new fences are necessary, I have asked our head of security to examine the possibility of us introducing some ourselves.
---
THE TRIP TO FRANCE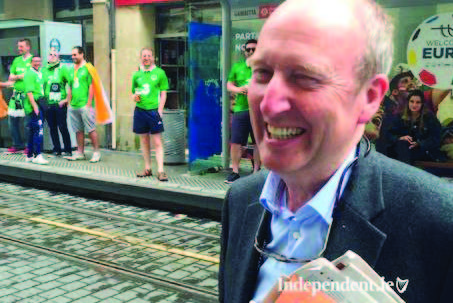 Congratulations to Mr Ross and everybody else who took part in the trip to France to support the St Enda's football team in the recent tournament.
We're particularly delighted to note that, unlike previous trips to the continent, there appears to have been very little drinking involved this time. Instead, our group chose to treat the trip as something more like a religious retreat.
Not a day passed in the last two weeks without yet another Facebook video emerging of a St Enda's pupil fixing a car puncture for a stricken pensioner or singing a baby to sleep in a tram or helping the lame to walk again.
Sometimes, we had to pinch ourselves and ask if these were really our students, as for example in that clip where they cleaned up beer bottles and cans from a street (where other people had been drinking, apparently, not them). The strategy of telling them that this was not the usual school booze-up, but instead a group entry for the Gaisce awards, has clearly worked a treat .
Anyway, well done everybody. And of course congratulations to our heroic team, who had to face down many challenges in the tournament (including Mr Ross's mistake in packing the wrong-shaped balls in the team kit – he sent all the soccer balls to South Africa instead).
We know it's traditional in these international tournaments for the organisers to give as many advantages as possible to the hosts. But really, the decision before the final game with the hosts to reduce our team's allocation of football boots to four and a half pairs was nothing less than shameful. Their performance, in the circumstances, was heroic.
---
Bin charges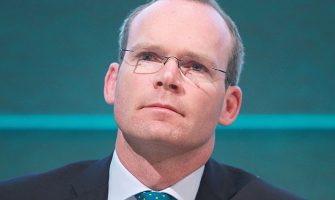 Well done also to Mr Coveney for winning his battle with the waste disposal companies, which were trying to exploit the school's confusion over the new pay-by-weight bin changes. Think again, bin companies – we know more about dealing with rubbish than you do (just look at our exam results… only joking!).
Some critics might say that securing a 12-month freeze in price increases is another example of "kicking the can down the road". But as Simon tells me, kicking cans down the road can be quite an effective way of reducing waste costs.
---
Meeting Mr Trump – a clarification from the principal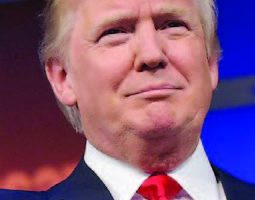 I know there has been a lot of confusion about this, so allow me to clarify, once and for all, that in no circumstances would I have been prepared to meet Mr Trump on the visit to his golf course, which adjoins our school.
I say this now, not because I know he's not coming after all or because I'm safe in the knowledge that he won't read it (note to secretary: check that this doesn't appear anywhere on the internet before publication). I say it because, having weighed up all the consequences, it's the right thing to do.
I would also like to record my principled opposition to his plans for a wall to keep out the sea, or Mexicans, or whatever. But of course this is ultimately a question for the planners. And unless Mr Trump offers a large donation to the school or something equally unforeseen, I have no intention of interfering with that process.