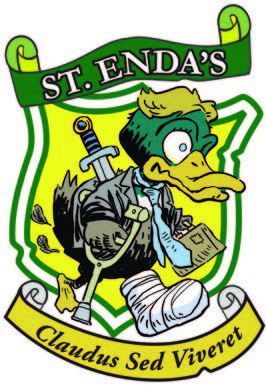 Open-Topped Robe Parade planned for School's homecoming Olympic Administrators: Full Story page 5
A Message from Mr Ross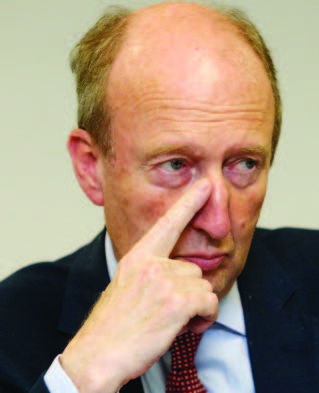 (The principal is on holiday, so this week's guest editor is our PE teacher and bus driver, Mr Ross.)
Phew, what a relief to get back to journalism for a while. Who knew, in all those years when I was slagging off other teachers for their incompetence via my highly-influential column in the Sunday Undependable, that doing the actual job myself would prove such a challenge?
In any case, humbled (insofar as it's possible) by the experience, I have cancelled my planned special edition on why the principal should resign: this despite the urgings of Mr Varadkar, who had proof-read the copy and thought it was some of my best work.
Instead, I will try to explain what happened on the school sports team's now-infamous trip to Rio earlier this month: which, frankly, was the steepest learning curve I have experienced since my days as a junior fag in Rugby.
First, of course, there was the shame of the boxing dope test. I'll be honest: I know very little about this brutal alleged "sport".  But I have tried to hold a conversation with some of our boxers. And my first reaction on hearing that only one of them had tested positive for dopiness was surprised relief.
Luckily, I read up on the brief before commenting. So by the time journalists reached me, at least I realised they were talking about drugs.
Then came the rowing, when our team's luck seemed to change. Alas, I rang the two lads to congratulate them personally, and I'm afraid I couldn't understand a word they said, either.
They're originally from somewhere called Skibbereen, which I think is a breakaway part of Syria.
Anyway, I told them I was glad they had achieved asylum here and wished them well in their future efforts to learn English. Then, for some reason, they called me a "Jackeen bollocks" and hung up.
Thank God for the gal from the school yachting team, who also won a medal. I was on more familiar ground (or water!) there, at least. But apart from that, our performances were a bit of a shambles: a situation not helped by me tweeting "Go Katie!" 12 hours after she'd lost her fight. Nobody tells me anything.
As for the whole ticketing fiasco, I can't go into much detail here yet, for legal reasons. I would, however, like to take this opportunity to thank the alert customs official in Rio who heard my desperate cries from inside a crate of a bananas on a ship bound for Europe and raised the alarm.
I will have more to say in due course about who tried to "put Shane Ross back in his box" and why. But for now, the school's legal adviser, Ms Whelan, has ordered me to keep my mouth shut. And in this case I consider her advice binding.
Overall, the whole experience in Rio has given dramatic new meaning to the phrase "going for a Brazilian". The nether regions of the school's sports administration have now been well and truly exposed: "Back, sack, and crack".
I too have been through a close shave. But in waxing terms, I'm back. I haven't got the sack (yet). And although Rio wasn't quite as much crack as I was hoping, at least I'm not Pat Hickey.
---
Leo's Vision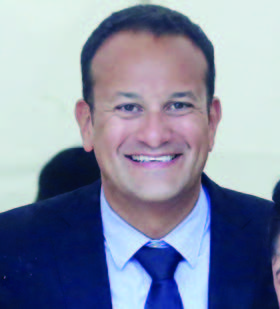 St Enda's social affairs teacher has lashed out what he called the media's "constant speculation" about who will succeed Mr Kenny as school principal.
Speaking at the annual Collins/Griffiths commemoration in Glasnevin, Mr Varadkar expressed frustration at the tendency of journalists to interpret everything he said as part of an alleged leadership campaign.
"It's as if my every utterance is calculated to distinguish me from my supposed rival, Mr Coveney," he complained, "and not motivated by pure political idealism."
Elsewhere in his speech, Mr Varadkar said that what Ireland needed now was more leaders like Michael Collins: "Handsome, charismatic, 30-something, and with good hair."
---
Rock around the Clock
Pending the return of St Enda's staff from their holidays, whenever, all queries relating to the school should be addressed to Mr Noel Rock, the janitor, who is permanently on the premises, except when doing media interviews.
The exception is any new scandal involving the PE teacher, which will be dealt with by Mr Ross himself. News organisations are advised that Mr Rock is available 24 hours a day and can be contacted at the following num…Sorry, we forgot. You have them already.
---
'Lochtegate': No St Enda's Students involved
We feared the worst when news broke that some people had trashed a gas station in Rio and then fabricated a story about a police robbery to cover it up.
But St Enda's is relieved to confirm that no teachers, students, parents, or any known associates of the school were involved in the incident – touch wood.
We hereby reiterate our policy of treating gas stations with respect, regardless of their nationality. A service of thanksgiving for our non-involvement in this particular debacle will be held in September.
---
The Scourge of Rate-My-Teacher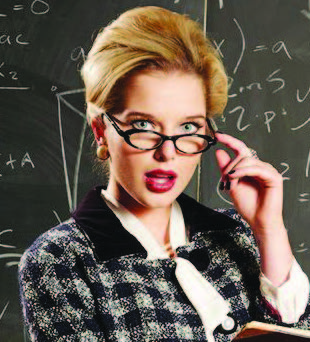 One of the evils of our age is the misuse of social media by shadowy "keyboard warriors" venting their criticism of public figures from behind the cover of pseudonymous IDs.
There was a perfect example recently on an obscure discussion site called "The Irish Times", wherein somebody with the user-name of "Harry Magee, Political Correspondent" purported to rate the performances of St Enda's teachers during the first term, on a scale of 1 to 10.
Of course, the idea of reducing what educators do to such crude numbers is a gross misunderstanding of the complexity of their role. This is just as true of, say, Mr Coveney, who was rated an 8, as it is of those of us who scored, er, zero.
Luckily, Mr Ross is not thin-skinned.  Nor is he in any way vindictive. That said, any readers who know the real identity of "Harry Magee, Political Correspondent" are asked to contact the editor, in return for which he will enter them in a free draw for tickets to the 2020 Olympics.