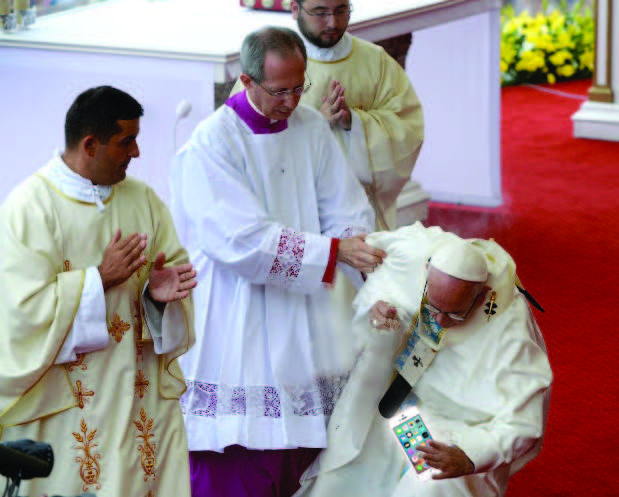 A NEW mobile game is spelling danger for some unlucky players.
An elderly man has become the latest victim of the curse of Popémon Go – the location-based augmented reality game.
The 79-year-old , Jorge Mario Bergoglio, who is known to most people as "Francis" or "Il Papa," or "Big Daddy Frank", fell recently after stumbling on an altar step but quickly got back to his feet without injury.
A Vatican spokesman said there had been no Argie-bargie at the event. "The pontiff had simply been using his mobile device's GPS capability to capture a virtual Popémon who appeared to be on the altar and was so engrossed in the game he momentarily forgot where he was and tripped on the steps."
The spokesperson also clarified his earlier reference to "becoming a public nuisance at some locations". This was "a comment on the Popémon Go game and not the pontiff", he stressed.