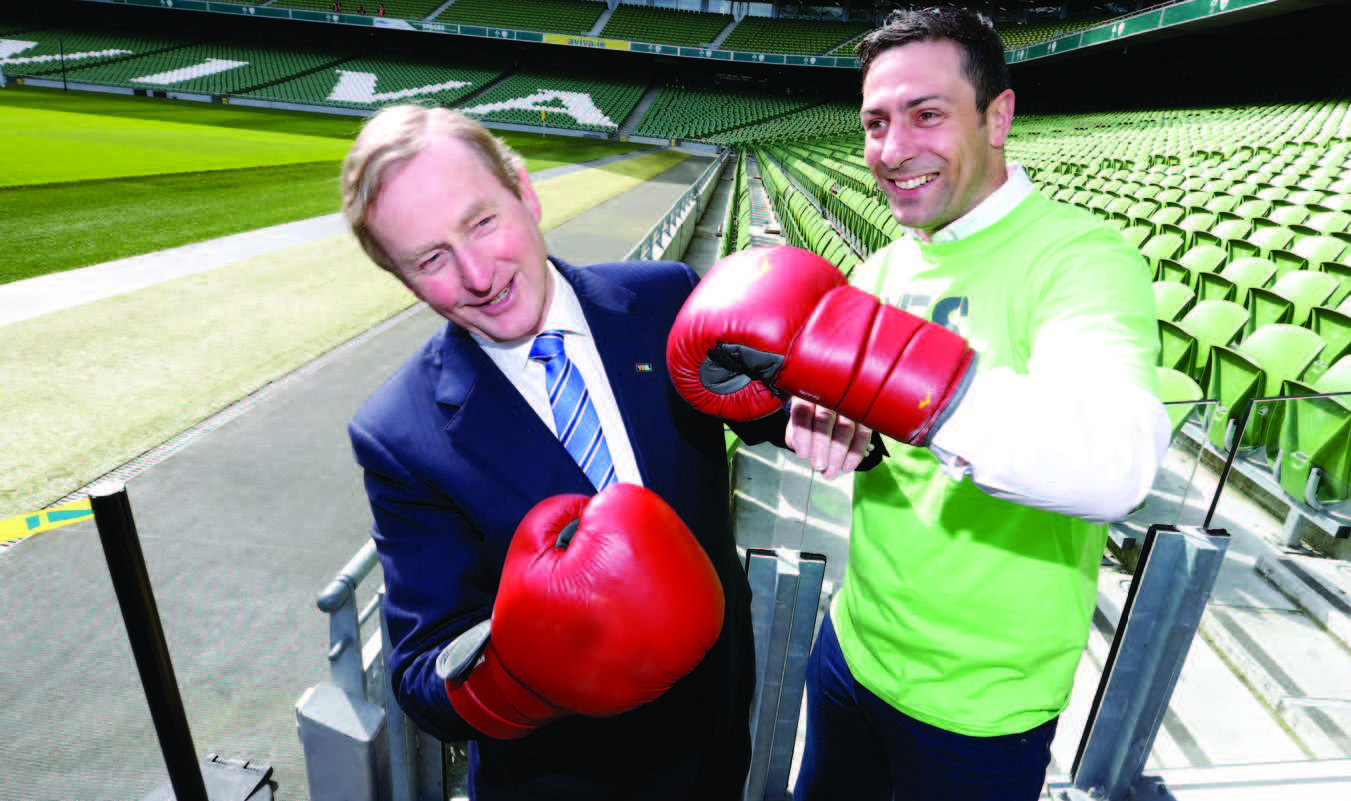 A Message from the Principal
YOU KNOW, when you think about it, St Enda's School and the Olympics have a lot in common. They're both committed to the same general pursuit of excellence – to "Altius, Citius, Bendybus", as the famous saying goes.  And of course, to one degree or another, both are also heavily involved in dope-testing.
Here at St Enda's, we pride ourselves on the rigour of our testing programme.  It starts even before students join the school.  We try to identify suspected dopes at the application stage, where, if spotted, they are advised to join St Meehawl's, or St Brendan's, or (God forbid) Gerry's instead, where their, er, talents might be better developed.
Inevitably, however, some will get through the system.  And in many cases, they may not avoid ultimate detection until their Leaving Certain results.
The Leaving Cert, I always think, is a bit like the opening of the A sample.  If a candidate tests positive for dopeyness at that stage, he still has the option of a re-sit: the B Sample. But in my experience, this rarely produces a dramatically different result.
The candidate is often better advised to admit guilt straightway, and accept whatever sanction the authorities lay down: which usually means having to do a bog-standard arts degree, followed by a life of underpaid drudgery.
Of course, the unpalatable truth is that some dopes are never found out, or at least not before it's too late to do anything about them.
Collegiate responsibility prevents me from mentioning any names here, but our staff-room has several people who blagged their way into jobs with impressive-sounding CVs (from the "Independent Alliance" School or other such makey-up establishments), and who clearly don't deserve their positions on the podium.
But one area in which we are definitely not like the Olympics is in casting unfair aspersions on Russians.  We have several children of Russian heritage on our roll and they and their parents are all very welcome members of the community.
This is particularly true of the respected local businessman, Mr Mafiahenchmanov, who will be well known to other parents from the distinctive armour-plated Humvee from which he drops off his son Dmitri every morning.
Although never one to blow his own trumpet, Mr Mafiahenchmanov is one of our most generous donors.  It was he who paid for all that new gym equipment we got recently – and indeed for those special performance supplements which seem to be producing such dramatic improvements in our school team.  If only there were more parents like him.
But above all, here at St Enda's, we pride ourselves on the true Olympian spirit of sportsmanship.  The real champions, we believe, are those who make the most of what they have.  Which is exactly what yours truly did 100 days ago when he was reconfirmed as principal despite apparent rejection by the Board of Electors in February.
So here's to the next 100, and further proof of the truth of an old saying.  It's not the winning, it's the taking of the spoils that counts.
---
Scenes from the Life of Our Saint: Part 4
It is reported in the annals that, in the summer of 616 AD, while preaching among the heathens of the continent, Enda encountered a group of young trainee monks who, like himself, hailed from the "Land of Saints and Scholars".
Delighted to meet fellow countrymen in foreign parts, he asked what corner of the sainted isle they were from and they told him "Maynooth."  So, assuming they had volunteered to teach in Europe, he then inquired about the nature of their mission.  But here their faces darkened as they told him of the "strange goings on" at their monastery that had driven them into an unwanted exile.
Enda listened to their story gravely, sometimes crossing himself and saying "Holy God!" at the more lurid details.  Then he blessed them and sent them on their way, thinking to himself: I better get home soon, before the country loses the run of itself entirely.
---
Campus Expands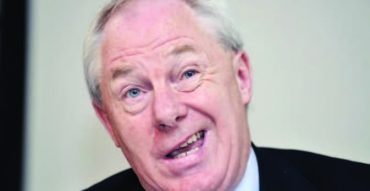 ST ENDA'S is delighted to announce the purchase from NAMA of part of the Dublin Mountains known as the "Featherbeds". The environmentally sensitive area, which lies close to our school, will now become an extended part of our campus, and will be especially useful for biology field trips and for burying enemies of the principal (joke!)
Congratulations are due to our grounds manager, Mr Ring, who negotiated the agreement.  As he explained in a very a long speech outlining the importance of his achievement, the fear had been that this important piece of wilderness might be used to site one or more wind turbines.
We now understand that instead, as part of the deal, energy companies will examine the feasibility of connecting Mr Ring up to the National Grid in some way.  Early tests suggest that the wind generated by his oratory could be sufficient to power a small housing estate.