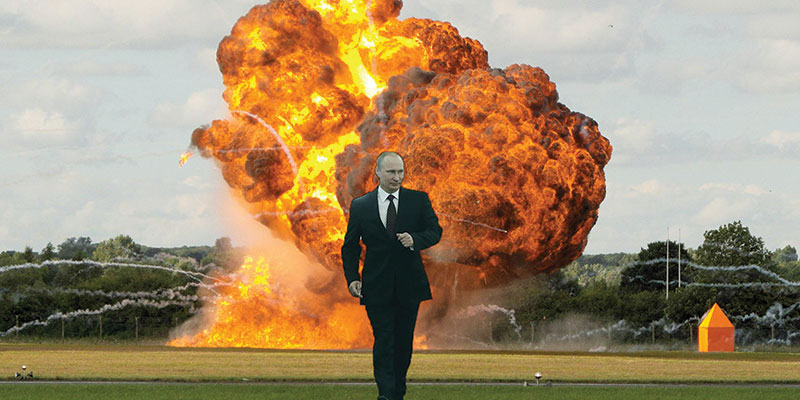 PUTIN THE WORLD TO RIGHTS: Vladimir pictured shortly after leaving his Samsung charging on his jet
IN A FURTHER dire warning to anti-Assad rebels, Russian butch… er, President, Vladimir Putin has threatened to drop Samsung Galaxy Note 7 phones on the Syrian city of Aleppo in his determination to oust government opponents from the stronghold.
Stacked with the very latest technology, observers say it "could potentially take out an entire country if left plugged in all night".
Even the phone manufacturers now say it is too dangerous for further manufacturing. Western leaders say dropping the device on Aleppo "would mark a new low for Russia and humanity".
Meanwhile, the Russian premier has called for protests at Boris Johnson's various residences.
---