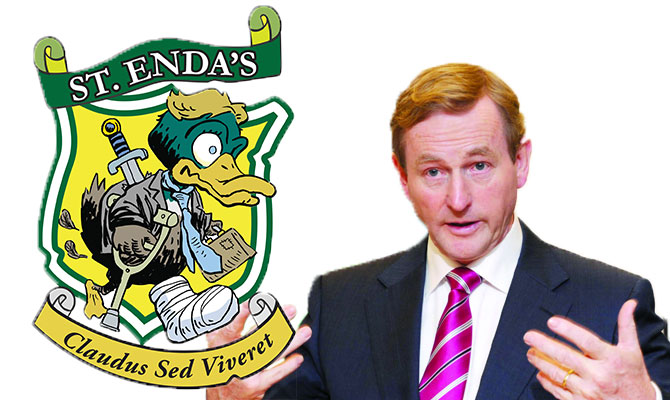 A Message from the Principal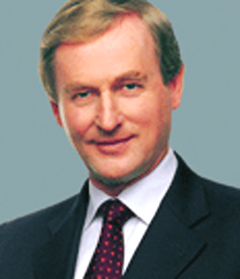 Meteorologists may disagree – and so may the weather. But February is upon us and, according to the old Celtic calendar, that means spring has sprung.Time for such ancient Irish traditions as whitewashing walls, letting cattle out to pasture and convincing ourselves yet again that this is the year Mayo will win an All-Ireland.
Here at St Enda's, of course, it's also time to start worrying about the Leaving Cert mocks. Speaking of which, I was chatting to Mrs May at the European School Principals Summit in Malta at the weekend, and she told me an amusing story about her school's recent exams.
Among the essay subjects was "Explain what you understand as the significance of Brexit". As Mrs May explained: "We were hoping they'd come up with a few ideas, because God knows, we haven't a clue ourselves." But instead, every student just wrote: "Brexit means Brexit." And following legal advice, they all had to be given an A+.
Students have since been issued with a "white paper" on the subject, she adds. "So come the real Leaving, they'll have to think of something to fill it, or else."
Her impending departure from the union made it a sad occasion in Malta, although I lightened things up a bit during the post-summit party. We were singing songs by then and a teary-eyed Mrs May suggested The Parting Glass. "Well if you're offering," says I, "I'll have a triple brandy – the most expensive they have." All the other leaders followed suit, and the Brits got stuck with the bill – €60bn.
Anyway, getting back to spring, this is also the time of year we in Ireland visit the swamp: not to drain it (God forbid), but to collect rushes for making St Bridget's crosses. I love rushes – not when it comes to retirement, obviously – there's still no rush with that. Bog rushes, I mean.
I love the way they're so strong yet malleable, capable of bending whichever way the wind blows, and yet just firm enough to be formed into whatever shape is required. That's why, for my big trip to Washington next month, I'm thinking of dispensing with the usual shamrock.
"Maybe this year, I'll being a bowl of rushes instead, and fold them into whatever shapes Mr Trump wants to see.
---
Rugby Bus Delay – Not Mr Ross's fault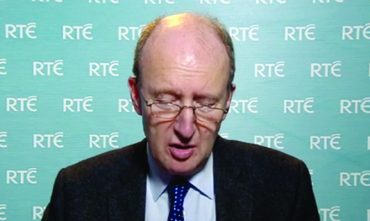 Hard luck to the St Enda's senior rugby team, which lost to St Nicola's of Scotland in the annual Six Nations School Championship in Edinburgh at the weekend. Let's hope they have better luck in Rome next Saturday.
In the meantime, our sports team manager and bus driver Mr Ross has asked us to point out that, contrary to some media reports, he was in no way to blame for the team's delayed arrival at Murrayfield, which seemed to set the tone for their subsequent performance.
"I was in the VIP lounge at the time, having a champagne lunch," he told us, producing as evidence an iPhone selfie taken alongside the St Nicola's rugby patron, Princess Anne. "This is one sporting debacle you can't pin on me."
Back home, meanwhile, Mr Ross refused to be drawn on what if any action he plans to prevent the school bus strike threatened from February 20. But informed sources predicted that he would not be the driving seat on that occasion either.
---
New Gymnastics Instructor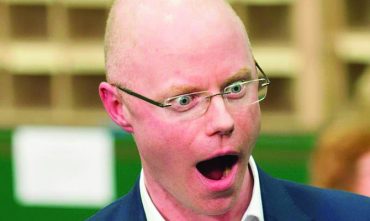 A warm welcome to Mr Stephen Donnelly who has joined the school staff on a part-time basis. Like Mr Martin, he will now help us out with occasional lectures (mostly on the New Politics), while also acting as Mr Martin's assistant in the gym.
In fact, it was Mr Donnelly's gymnastics skills that recommended him for the job. Based on his CV, which suggested the possession of principles, he had previously been ruled out for a full-time position in St Enda's.
But he demonstrated impressive flexibility during an interview with Mr Martin, which included a foot-perfect dismount from the (high) horse, followed by a swift, cross-the-floor exercise, and then a series of somersaults.
It's understood that Mr Donnelly was attracted by the possibility of Mr Martin setting up his own school in due course, where there may be big jobs available. If that doesn't work, now that he's proven his footwork, a future full-time role in St Enda's cannot be ruled out.
---
Stories from the life of our patron saint – No 5 King Donald and the Shamrock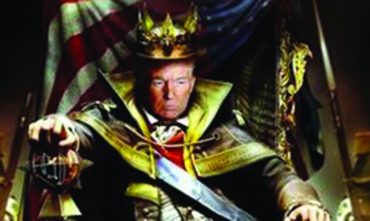 In the year 517AD, according to the Annals of the Four Masters, the people of Ireland were beset by a terrible foreign King, known as Donald of the Evil Eye, or Donald "the Rump" (so-called because of the body part he expected visiting leaders to kiss).
A pagan who worshipped only gold, King Donald spread fear wherever he went, grabbing women by "their feline parts" (in the Four Masters' curious phrase) and threatening dire retribution against men.
It was said that he punished his victims in a most cruel manner, turning them into human ammunition for use against his enemies. After his soldiers stuffed the victims into the barrels of cannons, he himself would light the fuse. Then as the prisoner went shooting across the castle ramparts, Donald would say: "You're fired!"
But Enda believed he could convert this evil king. So armed only with his mitre and a bowl of shamrock, he visited Donald's castle. Many of his followers wept with fear, expecting him to be martyred. Others wept with shame, believing he was secretly intent on posterior kissing.
In the event, according to the annals, he miraculously converted Donald to Christianity. Indeed, it is said that when Enda accidentally plunged the end of his mitre through the king's foot while explaining the shamrock's significance, Donald mistook this for part of the initiation and endured the pain without complaint.
There is, however, some dispute about this part of the story. In an alternative-fact tradition, handed down in the memoirs of a scribe nick-named "Sean of the Spices", King Donald did not endure the pain willingly. Instead, flying into a rage, he inserted the mitre in a part of the Saint "where the sun shineth not". And although Enda escaped the castle without being fired, it was many months afterwards before he could sit down again.