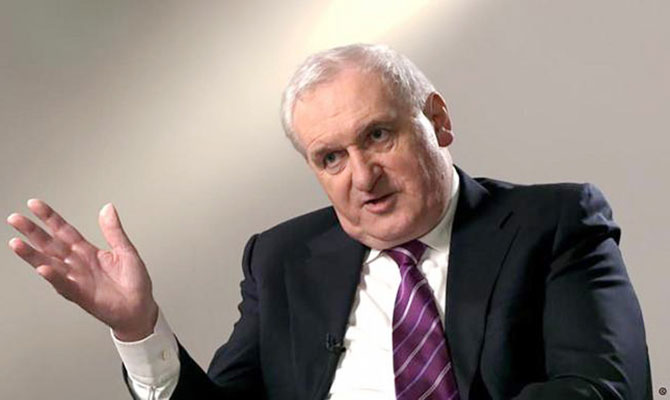 By Larry O'Toole
DUBLIN residents are celebrating this week after an ancient relic was finally put back in its box.
The curiosity is believed to contain the last remaining traces of St Bartholomew of Ahern's teflon coating.
The item disappeared in 2008 just before a violent economic storm engulfed the whole island. Many had hoped the curiosity would remain hidden but it was sighted extensively over the last few weeks.
German journalist Tim Sebastian is credited with helping to ensure the artifact was returned to its rightful place.
"I was conducting a routine interview with a former taoiseach when suddenly he started going around in circles and digging a massive hole for himself. It was at this moment that the opportunity arose to do the right thing and I grabbed it with both hands," he said.
Fianna Fáil leader Micheál Martin has publicly thanked Mr Sebastian and said he hopes it is the end of the matter.
"The remains of Bertie are now safely locked away in a dark cupboard where he can't do any harm and hopefully he will stay there for the foreseeable future," he said.
---