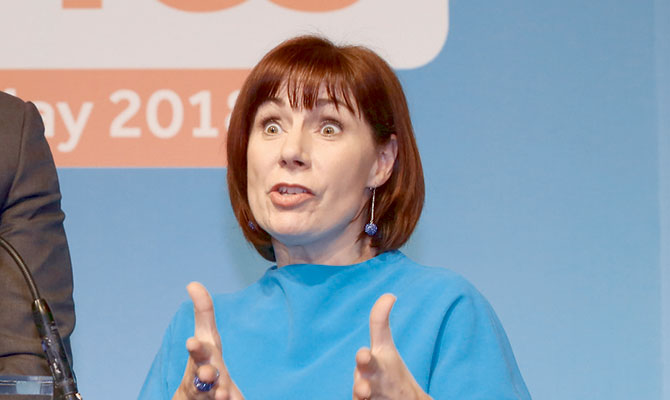 AND THERE was living in those times a woman of culture and great piety named Josepha who was known for her radiant smile and angelic voice.
This pious lady entered the Leinster House cloisters where she took a vow of celebrity, smiting lowly travellers and opposing liberal ways. Along her journey, she saw the light was converted to populism.
Embracing the new pathway towards ministerial salvation Josepha visited her local temple to give thanks, but there was no male celebrant in sight. So she sallied forth to mount the pulpit and lead the faithful in a solemn reading of the Good Book of Fine Gael.
And her words rang out: "We need a new religion for all the young worshippers out there who are seeking a charismatic woman leader who doesn't believe in all that old anti-feminist Catholic gobbledygook," she shrieked.
And the blessed Josepha incurred the wrath of the leading Church elder Diarmuid who became sore vexed and began to quake but Josepha smote him, saying: "Verily, you are yesterday's man for it is high time that powerful females like myself can use the altar to carry out good works such as shameless self-promotion."
And lo, Josepha finally found the mass following she always craved and was bestowed with favour by the lowly scribes in the Blessed Media.
---