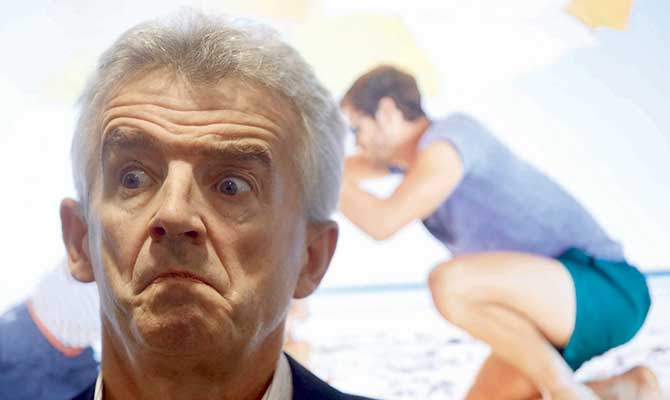 By Dee Pressed
THOUSANDS of angry Ryanair passengers expressed fury at the airline's desks around the world yesterday, after their flights were not cancelled. The passengers took off on schedule and arrived exactly on time at airport within a day of where they wanted to go.
Said one fuming passenger in Switzerland, "It was appalling! We got the full Ryanair service, just as we feared.
"I'd heard horror stories in recent days but never thought it could be that bad. I spent the whole trip with my knees pressed against my ears.
"My sister had her flight cancelled, switched to another airline and arrived smiling. How dare they fly as normal! I feel sick!"
---