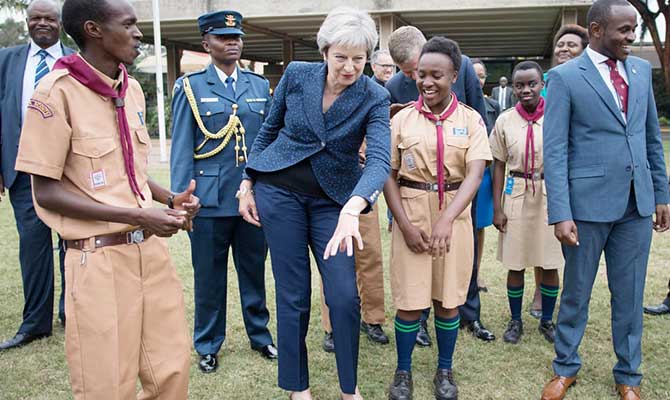 By our dance correspondents: Strick Lee and Twink L Towes
What it is! The backstop is a crazy new dance routine that involves dancers representing Ireland, the United Kingdom and Europe dancing at Brexit speed (Surely "breakneck" – Ed) along a mazy line known as "the hard border".
How it works!
Ireland, represented by a professional dancer known as The Sequined-clad Vlad, is held aloft and supported by 27 members of the Euro dance troupe, all the while looking down with utter contempt on the UK (represented by total amateur dancer Theresa Maypole).
How it ends!
May performs a somersault, then a few flip flops, then changes her mind and jumps through lots of hoops before Europe pulls support from under Ireland. Vlad then pirouettes and dances a pas de buck (Surely a "pas de deux?" – Ed) with Theresa before she dances all over him.
Next week: it's back to the Brexstop!