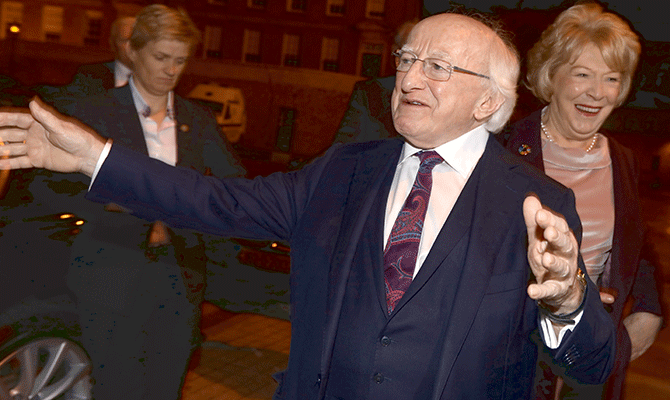 A septuagenarian living in Dublin 8 has won his claim for €1.7m. A Mr Michael Twee claimed he suffered serious reputational and injurious damage as he attempted to cling on to his job.
Witnesses spoke of Twee holding on to a moving state-owned Lear jet as he attempted to piggy-back his way to Belfast.
Twee resolutely refused to stop speaking during his self-imposed ordeal, but many onlookers became tired of an old man reciting his own verse and moved on.
However, the judges found in Twee's favour and ordered the state to pay him just short of €250,000 per annum for the next seven years. In a five-hour monologue on the steps of the RDS count centre, Twee promised…
(Continued ad nauseam on pages 18-25)
---