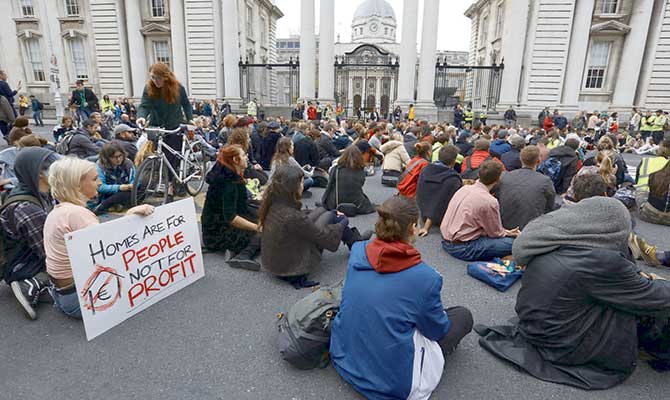 Junior ministers protest over expenses
THE CRISIS surrounding Dublin's hotel accommodation costs took a turn for the worst last night, with fears now rampant that some Fine Gael junior ministers may be reduced to availing of B&B accommodation. The grim news comes after rural ministers raised concerns that hotel costs were eating into their wages and could compromise their Cheltenham budgets.
The new twist was revealed after a taxi driver was reportedly asked by one of the affected politicians if B&Bs are "as bad as they say". The politician was said to be "anxiously rubbing his neck", which appeared to be "very hard", throughout the exchange.
FG TDs say that some junior ministers could inevitably end up scouring sleazy online booking websites seeking deals on hotels outside Dublin 2 and 4.
"We urgently need to sort out this accommodation crisis before it becomes a national tragedy," said a party spokesman.
---