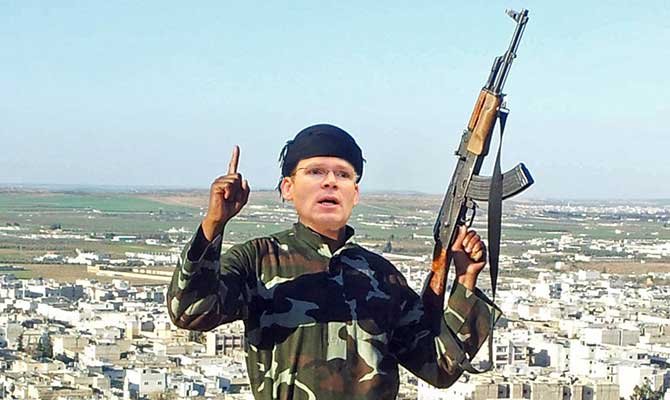 There was shocked international reaction last night after it emerged that a group of Irish extremists have been living openly on Kildare Street in Dublin for the past number of years.
According to a source close to the shady Fine Gael group, the organisation's leadership – consisting of Vlad Al Varadkar and Simon bin Coveney – have fantasised openly about imposing their crazed ideology on the Irish public and remaining in power for years on end.
"Their followers have been completely brainwashed," said the source. "They all blindly support Varadkar and worship PR opportunities. Anyone who steps out of line is stabbed in the back and unceremoniously thrown under a bus."
Further underlining the cult of personality surrounding the leader, he last week enjoyed a lavish 40th birthday party, at which sundry followers were invited to praise his incredible achievements and pretend the health and housing crises don't exist.
---