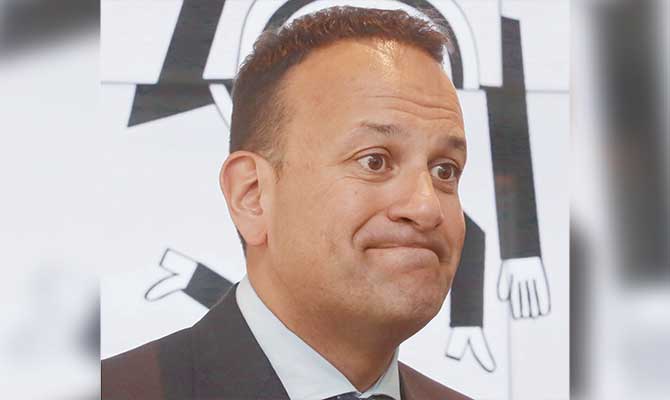 by Our Varadkar Giveaway Staff – Phil Front-Page
TAOISEACH Leo Varadkar's eco-friendly initiative aims to beat climate change by giving people who save energy "free cheques in the post" for good behaviour.
Speaking to reporters last night, Mr Varadkar insisted that there were very compelling reasons behind his latest plan. "This giveaway is less to do with revenue," Mr Varadkar explained, "but is all about changing behaviour – particularly in the way that Irish people vote."
The Fine Gael leader refuted accusations that the new proposals were designed to divert attention from Ireland's abysmal ranking as the worst-performing EU member state in the latest Climate Change Performance Index.
"I can assure everyone that this is certainly not a blatant bribe and that we are on target to meet our commitments while developing large amounts of previously non-existent natural gas," continued Vlad. "Indeed, the amount of Government hot air produced about conservation is so enormous that Ireland's energy needs will safely be met for decades to come."
---