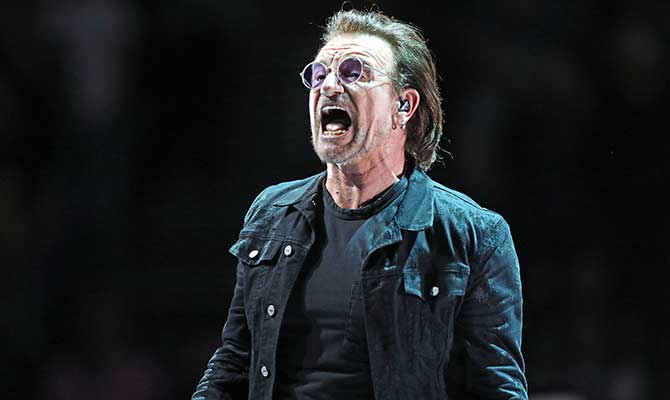 THE APPOINTMENT by Minister for Culture and Holy Communion Josepha Mad-one of a team of 'Cultural Ambassadors' is only the first move in a grand strategy by Leo Varadkar's government to "dominate the globe using only the power of art and brassneckedness".
The initial selection of five lesser-known personalities is understood to be a move to keep competing states off their guard so they believe they have nothing to fear from the cultural crusade. Said one insider: "The real worry for the likes of Trump, Putin and Jinping was that Bono would be unveiled by the minister. By holding him back for a future onslaught, Ireland has managed to deceive all the cultural competitors about the strength of our arsenal."
Bono could be the least of the worries for the international community when Operation Global Ireland 2025 kicks off in earnest. It is understood than battalions of cultural ambassadors are to be mobilised on a first-strike basis, with Brendan O'Carroll set to spearhead the invasion. While many of the ambassadors are considered merely cannon fodder – celebrities from Dancing With The Stars, guests from The Ray D'Arcy Show and Baz Ashmawy – the big guns will be held back for the final push.
Although still unconfirmed, sources inside Government Buildings have suggested that, in the event of mutually assured cultural destruction, Ireland will deploy Jedward.
---