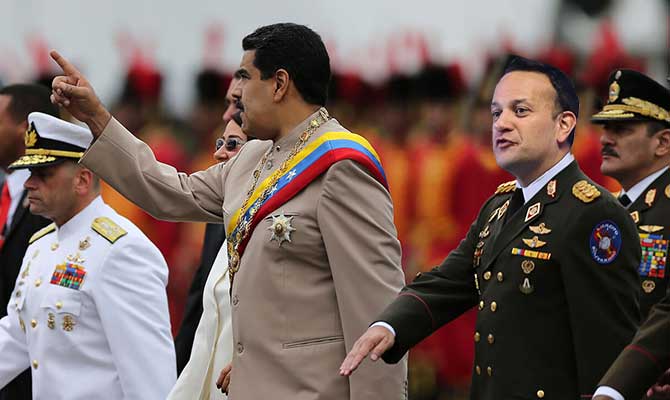 by Our Dublin Staff Anne R Key
AS IRELAND teeters on the brink of political crisis over Brexit, General Leo Vladuro of the Ruling Party has again threatened to send thousands of troops to the disputed Northern Irish border.
The move is seen as an attempt to oppose UK leader Prime Minister Mayuro's plans to establish checkpoints along the 310-mile stretch from Lough Foyle to Carlingford Lough.
"The Irish people are facing the biggest challenge since the foundation of the state and there has never been a greater need for strong military intervention," according to Vladuro.
"I was chosen as the country's taoiseach-for-life and I fully intend to use all of my extraordinary and unlimited powers to fulfil that role," he said.
The move to involve the army has also been viewed as a means to oppress internal dissent from factions within his own ranks – particularly from his main rivals, interim ministers Juan Harrisido and Simondo Covenez.
---