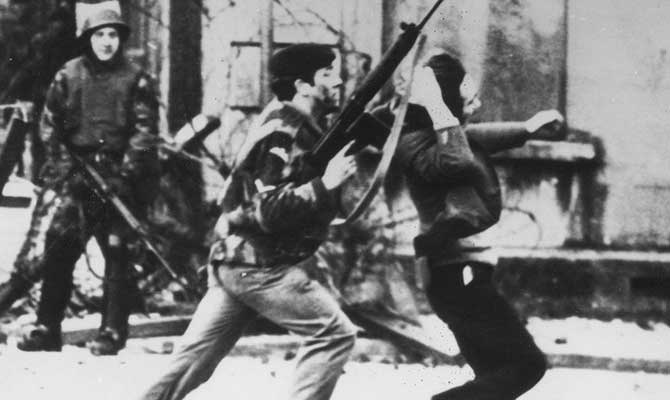 Now that that one former British paratrooper is to be charged in connection with the deaths of civilians on Bloody Sunday in January 1972, it is of some comfort that the UK Secretary for Defence has acknowledged the courage of all the soldiers involved in the killing of 13 people on that day.
Earlier official inquiries have already found these unarmed protestors guilty of blatantly and recklessly walking on public streets in Derry in broad daylight.
Faced with such outrageous provocation, is it any wonder that the British Army's Parachute Regiment responded with rubber bullets, tear gas and water cannons – and that at least 21 soldiers discharged 108 live rounds in self-defence?
It is now time for the rest of us to do everything we can to give legal and pastoral support to all the serving and former personnel of the British forces who cannot live in constant fear of prosecution.
Join the campaign to support these brave peacekeepers, who are still being cruelly vilified by oppressive relatives of the deceased. Surely these soldiers have suffered enough already by being let off scot free.
---