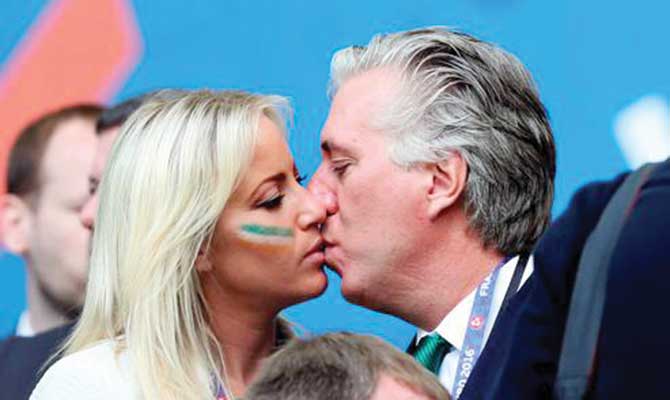 By Owen Goal
League of Ireland footballers have hailed the news that FAI guru John Delaney gave a bridging loan to the organisation when it was experiencing cash-flow difficulties in 2017.
The Waterford Native – who it was recently revealed had received €160,000 as a member of the UEFA executive, complementing his €360,000 FAI salary – was described as "an inspirational example to us all".
Said one goal-hungry striker, "I was beginning to panic that I hadn't scored for 12 games. But John is living proof that, if you hang in there, even when times are tough and people are slating you as clueless and not contributing, you can come back and prove them all wrong."
One Irish player said that the loan really shows the "calibre of the man".
"He's not just generous; he's also a modern, forward-thinking chief executive. You only have to look at our friendly extravaganzas against the likes of Oman to see that. The man has his finger on the pulse."
The FAI has strenuously denied that the €100,000 loan was used to pay off prawn sandwich-related debt.