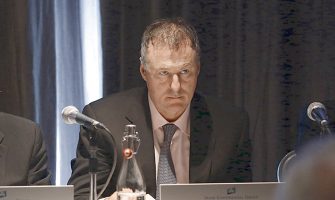 Fans of Goldhawk will not have been too surprised by the €600,000-plus fall in remuneration for the loaded boss of Irish Continental Group boss Eamonn Rothwell, whose performance on the bridge has been far from assured over the last year.
As our profile noted, "the Rottweiler needs good news to justify his extraordinary remuneration," but the shares today are down 18% on their high of €6 in 2018. For the record, the performance-related aspect of Rothwell's pay was €1.6m in shares.
Read our profile of the ICG moneybags here for free.