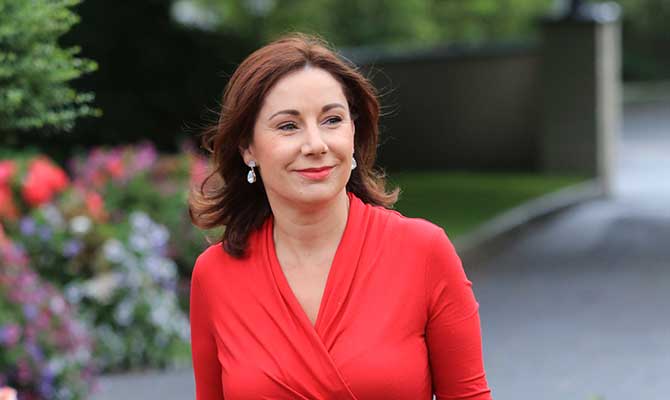 NOT SURPRISINGLY, there was little (ie no) outcry after Josepha Madigan unveiled the government's latest gender-based culture wheeze, which takes the form of the "Markievicz bursaries". It is hard to see how such a scheme got the green light.
Apparently the new bursaries "both honour Countess Constance Markievicz – herself an artist – and provide support for female artists from all backgrounds and genres in producing new work that reflects the role of women in the period covered by the centenary commemorations and beyond".
The plan is the provide €100,000 pa to be split among five female artists/writers (working individually or in collaboration with others). No men need apply.
It is unclear if the (independent) Arts Council is even allowed dish out taxpayers money with such restrictions imposed, but the Department of Culture says it is preparing to "partner with the Arts Council on the governance arrangements and the administration of the scheme". Given the remove at which Merrion Square is supposed to carry out its statutory remit, this looks a little too cosy for comfort.
This is the first time the department has sponsored a bursary programme in collaboration with the council. Apparently, the move is "in line with the policy aspirations of the cultural policy document Culture 2025".
The Arts Council is well used to administering bursaries all on its own and has done so successfully for many years. The 2017 annual report lists over 200 such bursaries awarded under various genres, representing grants of over €2m. Significantly, 54% of the bursaries went to female applicants.
Given the lack of any evident anti-female bias, the justification for new bursaries aimed only at women is hard to identify. Goldhawk asked the department what was the justification for the proposed female-only funding scheme, but the response stated only that "the bursary is intended to commemorate Countess Constance Markievicz as an inspirational woman artist and key figure to the fore of realising the twin goals of women's suffrage and the campaign for Irish independence".
Nor is there any information available yet about the nature of the selection panel, although the department said that Merrion Square has "a well-established and robust process for assembling appropriate selection panels".
The bizarre scheme will open for submissions in January.