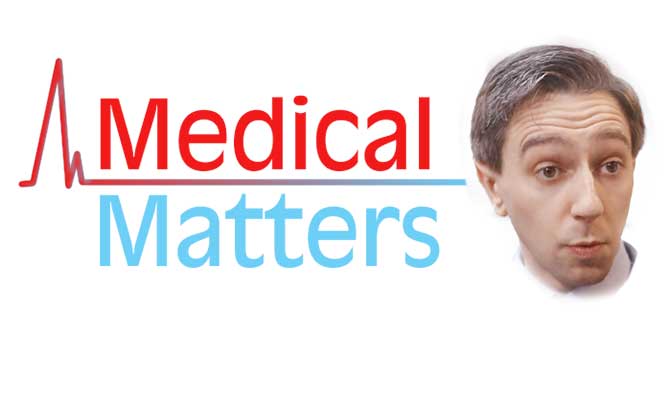 This week shock specialist Dr Simon Harris reflects on what it's like to feel stunned.
As a doctor, people often say to me, 'Doctor, I am in a terrible state of shock and I don't know whose fault it is! How can this be?!"
Of course, the truth is the unfortunate carrier has fallen foul of the common cold comfort or Debillisoutrageous, as it is medically known. Typically the patient's jaw will have 'dropped', the mind will have become 'boggled' and, in all likelihood, the blood will have boiled. It inevitably occurs after someone has taken wrong advice and left themselves too exposed to the winds of change.
Ah but look it, 'tis nobody's fault at all. As the legendary shock disaster specialist Dr Varadkar says, 'These things happen and it's best to forget it ASAP I've forgotten about blaming people for things and it hasn't done me any harm at all, at all! Not yet anyway."
---