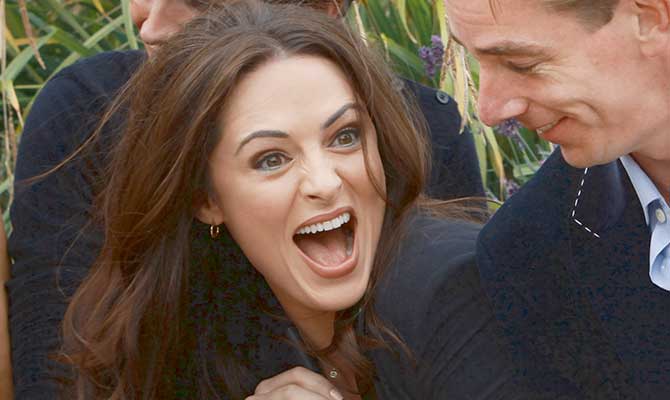 Charity organisations across Ireland were fulsome in their praise for broadcaster Gráinne Seoige last night, as news emerged that the well-known presenter had given shelter to a man with no home of his own for several years.
The man, known simply as 'John D', or 'Waterford John', in order not to protect his identity, would often travel the roads of Ireland by day, but would return to the kindly Galwegian's house at night to recuperate from his travels.
"Not many would put him up or put up with him", said one impressed man buying tennis balls in Wicklow. "The unfortunate man was down to his last €360,000 –anyone would have done the same for him," a blushing Ms. Seoige said modestly.
Meanwhile, in a shock move, retired MMA star Conor McGregor says he has his sights set on assuming John Delaney's vacated CEO role within the FAI. "Guilty as charged -yet again!" admitted the bearded battler yesterday when asked if the position interested him.
"Switching from MMA to FAI It would be next step up in my fighting career", says the bearded battler. "I've watched John with envy for years as he wrestled gamely with very difficult figures. And it's a chance to finally bring home some proper money."
---