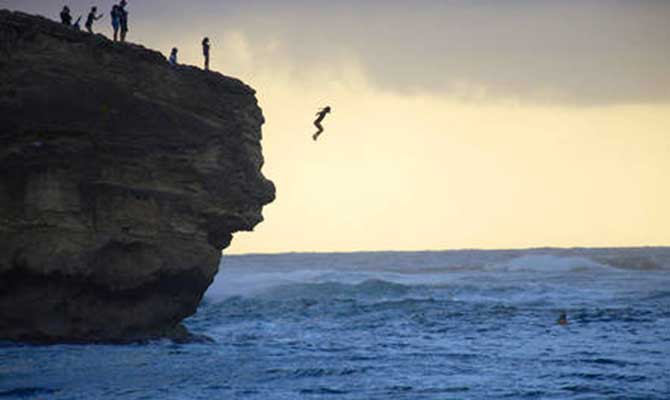 by Our Political Staff Cliff Edge
THE ENTIRE world held its breath last night as the British Government teetered on the verge of the Brexit endgame. Following months of political uncertainty and bitter in-fighting, the Westminster Parliament has finally reached the make-or-break point in what has been a long and torturous road.
It also emerged last night that the UK was facing a new crisis – an enormous shortage of metaphors to describe the county's increasingly volatile situation.
"We are now at the critical stage when we really have used up everything," said one anxious headline-writer.
"We've repeatedly done 'the ball is in their court', 'crashing out without a deal' and 'at the end of the road'. We've also done 'eleventh hour', 'final curtain' and 'the last chance saloon' hundreds of times. We simply cannot carry on like this any longer – particularly as we currently find ourselves drifting into unchartered waters."
---
THOSE RTÉ CELEBRITY GLOBETROTTERS