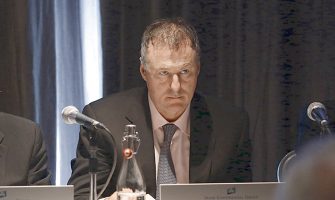 LAST YEAR was a bad one for Eamonn "Rottweiler" Rothwell's Irish Continental Group (ICG). He is now looking to bounce back, but the shares will remain on a demanding price-earnings multiple at a time when competition is heating up on the Irish Sea.
Read more about it in the latest issue.
And you can read Goldhawk's June 2018 profile of the Rottweiler here for free.