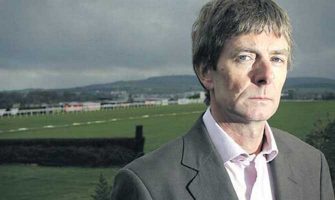 ONE JUMPS owner whose enthusiasm has been tested in the latest season is Barry Connell. After a disastrous performance that yielded only seven winners – his worst in 10 years – Connell seems undeterred, having just invested heavily in new blood at the Goffs Punchestown Sale.
Read more about Connell's new nags in the latest issue.
Fans of Goldhawk will be familiar with the trials and tribulations experienced on the turf by Connell. You can read more about some of them here for free.