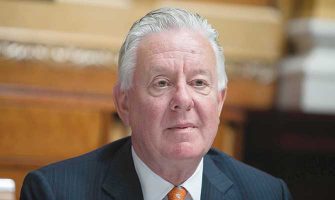 THE ANNOUNCEMENT by Steve Vernon on April 15 that the Green Reit board "has taken a decision to initiate a process for the sale of the company or its portfolio of assets" came as a real surprise. What should happen now, rather than selling out, is that the board of Green Reit should remove Vernon and CEO Pat Gunne from the board, cancel the expensive service contracts with the group's 'investment manager' and start running the company under normal commercial conditions.
Read more in the latest edition of Moneybags.
And if that's not enough, you can read Goldhawk's previous analysis of the company's underperformance and the very generous rewards on offer to the principal's from last November here for free.