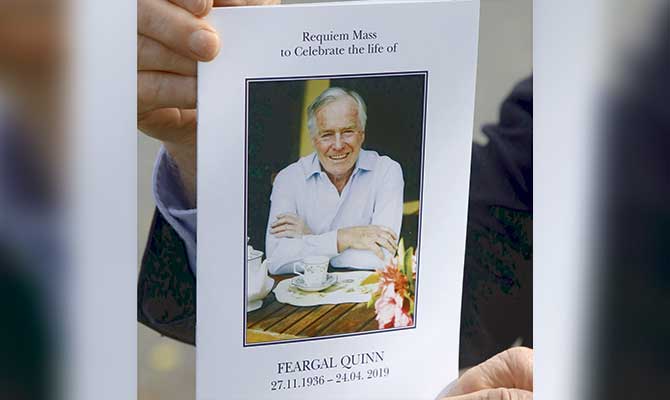 By Kian Ing
THERE are very few people that the entire Irish population take to their hearts even though they might only have seen them on television. Feargal Quinn was one such person.
Like everyone else who didn't know the charismatic entrepreneur directly, I believe that I am better placed than most in thinking that I knew him in a unique way – simply as an ordinary weekly shopper in my local Superquinn store.
Excellent communication skills, judgement, insight… these are all essential qualities that a regular consumer needs these days – and I think I had all of these and more beside.
As someone who felt close to Feargal, I was naturally saddened when I took a quick glance at his Wikipedia page and found full details of his meteoric rise to the top.
He always said that there was a special bond between the shopkeeper and paying customer – and I think I understood exactly what he meant. Sadly, he will never see my likes again.
---