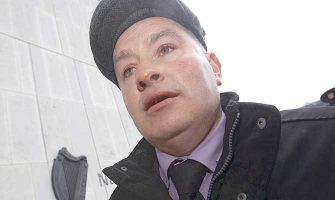 By our media correspondent Gissa Quoteguv
Gardaí have confirmed that investigations are continuing into what has become known as the Quirke case. The investigations are being conducted by a special branch of the media known as the Tabloid Tecs, led by a group known simply as The Editors.
These desperate Tabloid Tecs are under huge pressure from The Editors to seek out and find any tit-bit of information that might lead to a story, however unbelievable, in order to fill space.
No hotel or public house in Tipperary has remained immune from the activities of these sweaty scribblers, aided and abetted by their prying paparazzi colleagues.
In the process, they have come face to face with many scoops and, to date, have put them all away in their quest to find the real story behind the devastating impact on their circulations – and their expenses – now that the trial is over.