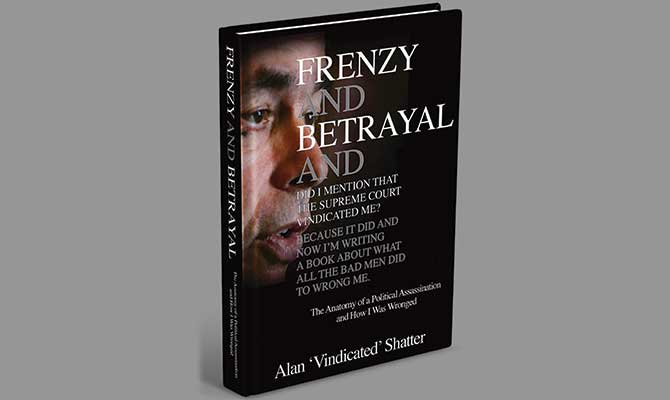 Exclusive extract from 'Frenzy and Betrayal…'
Readers of my earlier best-selling memoir, Totally Vindicated, will know that I have always had the utmost regard for Enda Kenny, from the first moment when he showed such acute political judgement by promoting me to senior public office as Minister for Defence and Justice. Few people – even of my exceptional talent – would be capable of handling even one of these two hugely demanding ministerial positions.
His decision only confirmed the esteem in which I was held within political circles – and not just my own high opinion of myself. I always knew that I would end up in the public eye. So it was no surprise that I would soon combine a glittering political career and somehow find time to write a sensational sex-drenched bonkbuster novel – phwoarr!
In retrospect, of course, the taoiseach had recognised my razor-sharp legal expertise.
Of course, I was under the most unbearable pressure around the time of the resignation of Garda commissioner Martin Callinan in 2014. No wonder I was going to bed at night feeling so exhausted and emotionally drained.
None of today's politicians – such as the current finance minister – should ever forget the real victim in this whole affair, ie myself.
And my illustrious record stands – GSOC scandals, penalty points, secret garda tapes, etc. Fortunately, thanks to my latest book, my reputation has been restored – and I'm the country's smuggest politician once again.