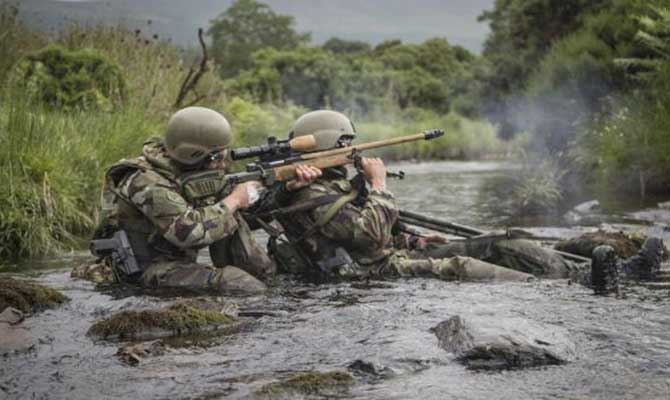 By our defence correspondent – Major Problem
Following the success of Maria Walsh, former Rose of Tralee and ex member of the Reserve Defence Forces (RDF), in winning a seat in Europe for Fine Gael, thousands of disgruntled members of the Irish army are threatening to pack up their tents, leave the army and fight in the next general election.
Members of the army have become disenchanted over issues such as pay and allowances, and are now looking to decamp from the firing range and enter the firing line of politics in order to survive.
"This will not be a five-star general election," said Private Ryan. " It will cover all ranks – sergeants, majors, captains, brigadiers, the lot! Our target is to parachute them into every constituency."
Just this week, our reporters spotted members of the Irish army on manoeuvres at the Glen of Imaal, practising their General election canvassing drills, while singing:
I don't know but I've been told,
TDs are paid their weight in gold.
We're not running another lap,
'Cos Irish army pay is crap.
(That's enough silly army stories. You're all confined to barracks – Ed.)
---