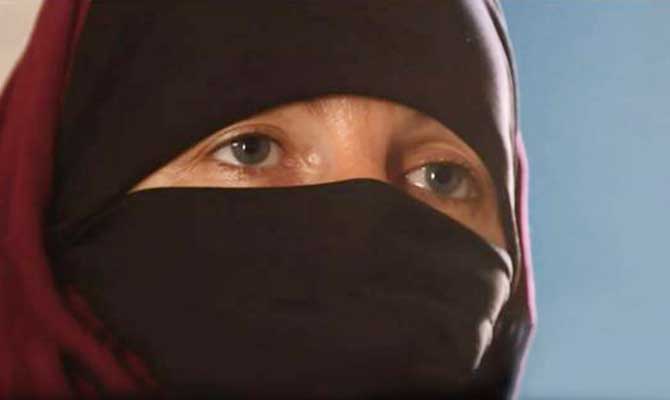 Her sad frown and wide-eyed expression speak volumes about her troubled life. Lisa (her real name) has faced the most horrendous dangers over recent times. One of countless captured ISIS brides, she is being held in a remote refugee camp on the Syrian border with Iraq.
Lisa previously endured five years of unimaginable boredom in the Irish Defence Forces before transferring to the Air Corps. During a particularly harrowing period of her tragic life, she worked on the government jet and was forced against her will to come into regular contact with self-styled politicians, including Bertie Ahern and Micheál Martin.
In a desperate bid for freedom, the Dundalk woman fled to Syria, where she was immediately coerced into an arranged marriage, and compelled to wear the traditional hijab and forgo all basic make-up (including brow gel and under-eye concealer).
As her reputation continues to be dragged through the Irish media, Lisa is facing even greater suffering and humiliation. Taoiseach Leo Varadkar is threatening to have her sent home to be deradicalised by gardaí and turned into a mindless Fine Gael supporter.
At this critical time, more than ever, she needs all the support and sympathy that she deserves. A candle-lit vigil will be held outside Leinster House on Friday 26th July. No women allowed.