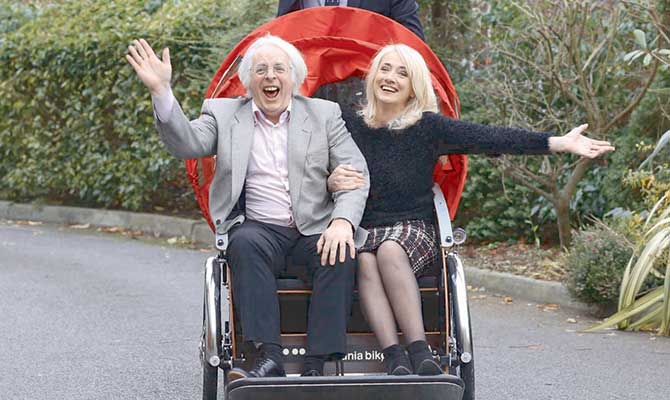 Their wide-eyed gaze, unruly hair and brave smiles speak volumes about their troubled lives. Frank and Theresa (their real names) have faced the most horrendous pressures recently. Sadly, the former Late Late Show pianist and his wife, an ex-RTÉ presenter, are guilty of nothing more than running up debts to the tune of €3.7m.
Cruelly saddled with so many unsecured loans, Frank and Theresa have had to endure the gross indignity of being hauled into court last month. Imagine their horror when a heartless judge was willing to write off a mere €2.9m – leaving them nothing other than their modest family home (valued at €550,000) and a small €181,000 inheritance.
It's still hard to believe that the country's best-known celebrity couple were never out of the public eye at one time. But all that is in the distant past and it is unlikely that Theresa and her famous composer husband will ever recover from their shocking experience as they stare into the dark abyss. Now, more than ever, they need all the support and sympathy that they deserve.
A candle-lit vigil will be held in a fashionable Dublin bistro on Saturday September 7th for RTÉ luvvies and members of the legal profession.
Invitation only.