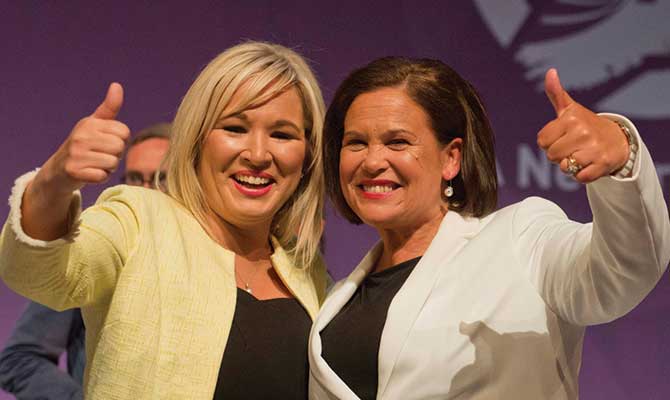 by Our Financial Staff – Phil Coffers
A PROMINENT political party leader based in West Belfast today collected one of the biggest-ever lottery wins in recent years.
At a public ceremony in the city centre, a smiling Michelle O'Neill received a cheque for £1.5 million (€1.65m) on behalf of a syndicate known as Sinn Féin.
Asked how the party would spend the money, Ms O'Neill replied, "It will not change our lives in the slightest as we just intend to carry on with our ordinary day-to-day activities, holding fundraisers, organising round-the-clock PR events and having the usual futile meetings with all the other parties with whom we can agree absolutely nothing in Stormont Buildings."
Michelle admitted to reporters that she had ticked the box for "Maximum Publicity" because she was desperate to try anything that might curtail the Shinners' dwindling support nationwide.
The latest bonanza is believed to be the largest pay-out for a Northern Ireland party since the DUP's Arlene Foster claimed a whopping £1 billion when she scooped the Tory jackpot prize back in 2017.