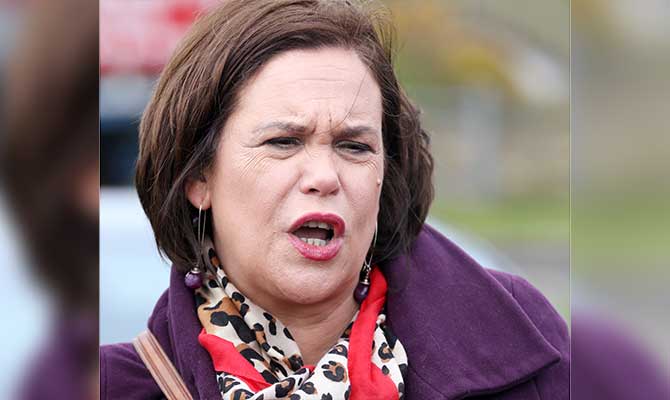 SINN FÉIN has called on Micheál Martin to end his party's deeply controversial policy of abstentionism.
The Fianna Fáil leader has come in for sustained criticism following revelations that a number of FF TDs had failed to show up for key votes and arranged for surrogates to vote in their place.
SF president Mary Lou McDonald claimed Martin was ideologically rigid and the behaviour of FF TDs was eroding confidence in the Dáil.
Pointing to the suspension of Timmy Dooley and Niall Collins, Ms McDonald noted that Lisa Chambers has remained in situ, "Clearly she must know what buttons to press."
---
BREXIT TRENCHES