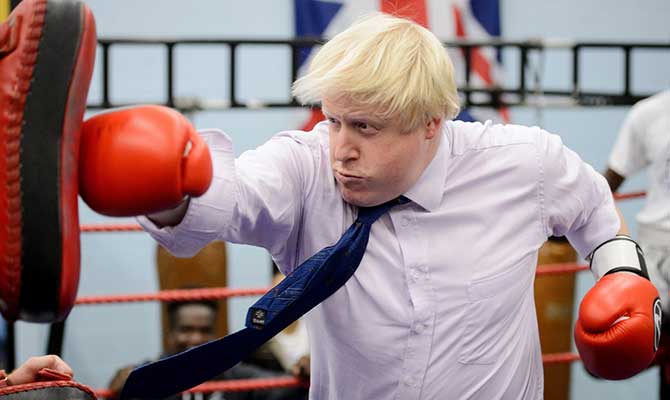 Boris: Nil Desperandum! Britain's head honcho tells it like it isn't
TRIPLE CRIPES! What a busy week with all this unholy hullabaloo about seeing off the Eurocrats once and for all. Well, entirely thanks to the gargantuan efforts of yours truly, the whole Brexit hoo-ha is almost done and dusted. Bozza to the rescue again by whizzing off not one but three letters to Brussels, all cleverly written in invisible ink! Old Tusk and his wine-sodden chums certainly didn't see that coming.
Ipso facto, it's now just a case of holding the famous rampant nerve until election time when we can finally trounce Comrade Corbyn and get the Westminster wollies to rubber-stamp my bold initiative to exit the God-awful EU post-haste. Meantime, without any more ado or die, the plan is to courageously trundle on as if nothing has happened – which, unfortunately, it hasn't.
Truth be told, a lot of Bojo's problems lie solely with our Jurassic pals in the DUP. Apart from conniptions over some harmless trade paperwork, Dodds and co have gone even more apoplectic over the whole gayness thing being legalised behind their backs. Absolute piffle!
Mind you, it's never easy dealing with a shower of deceitful bullies who want everything their own way. Speaking of which, at least it won't be long now before the UK is doing mega-deals with the Trumpster and our new American buddies – and we can all look forward to tucking into hormone-enriched turkey by Christmas. Yummers!
---