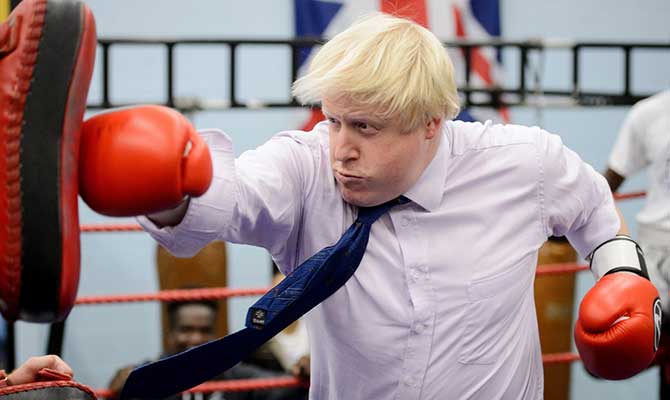 BORIS: Let's do it! Britain's PM tells it like it isn't – yikes!
What an absolutely spot-on victory for yours truly in getting the Euro shower to think again before pointing the fickle finger of blame at poor old Bozza for everything. Just when Brexit disaster loomed, cue a hastily arranged get-together with our fair-weather friend Murphy (surely Varadkar? – Ed) at some country-house wedding venue in the middle of nowhere. And hey presto – a sudden burst of vague optimism saves the day.
Does no harm to keep the oiks thinking that we could ever agree for long on anything. Old Leo's a complete lightweight diva, of course – couldn't drag him away from the cameras. A complete charlatan – we hit it off straightway.
Meantime, I can tell the doom-mongers who predict the worst after Brexit that there is no chance of civil unrest – it's actually going to be very uncivil indeed. Anyway, we need to get our skates on before the good old UK becomes some kind of vassal state under the Euro Reich. Cripes! Just imagine the nightmare scenario of a future under uber-dictator Frau Merkel and her henchmen constantly hogging the sun loungers. That's why it's vital we exit Europe and get this thing done -– put Bojo back in No 10 for the next five years.
---
HALLOWEEN BREXIT BONFIRE