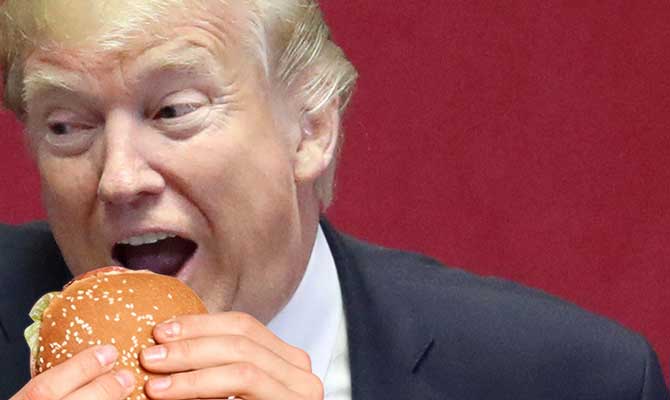 IN THE latest controversy to impact on the White House, President Donald Trump has announced that he is "pulling the United States out of America".
Unveiling the surprise strategy while posing beside a range of Big Macs, Trump said, "It's time America stood on its own two feet. America didn't help us when we were fighting the Injuns! I have ordered the United States to immediately, like right now, withdraw from that bad, bad country with immediate exrtreme effect."
When asked how this could be accomplished given the two countries are one and the same, the president said he would ask Valadimir Putin for more detail.
---