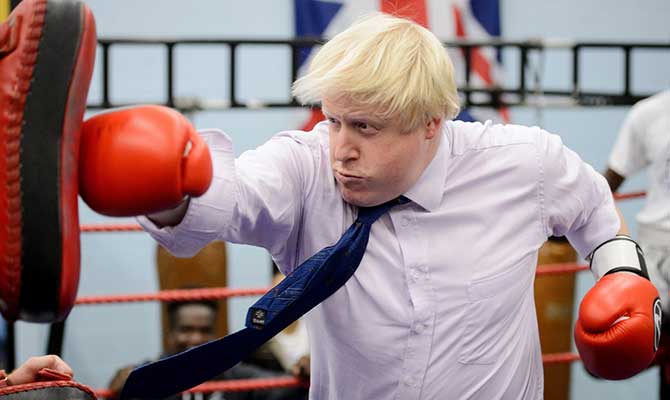 Britain's PM tells it like it isn't
Wed: Gosh! It's election time and yours truly has hit the ground with all guns flying.
Bojo is currently out and about on London's backstreets meeting the ordinary decent voters in
Belgravia and Knightsbridge. Even the proles can't get enough of me. Not surprising, really, seeing as the greatest Tory leader since Churchill is streaking ahead in the polls after completely crushing Comrade Corbyn in the big TV debate.
Thur: Woops! And just to clarify one very important issue… When we rebranded our official Tory party account to make it look like a fact-checking service to deceive the viewers, our actual intention was certainly not to mislead or deceive the voting public whatsoever. Ergo, any slight misunderstanding that may have arisen is entirely the fault of the discredited left-wing media.
Fri: Yikes! Everyone agrees that a Labour shower would bring absolute chaos. Corbyn is sure to demand the Queen's immediate abdication. His old chum Grizzly Adams would then be put in full charge of Defence. Ghastly thought.
Sat: Cripes! Meantime, there is absolutely nothing to fear from Brexit per se. Take Bozza's advice and stock up with lots of extra hampers from Harrods. Give the servants an afternoon off in case they're not fit to work as they should. Anyone who is unexpectedly short of cash should ask the bank chaps for a top-up overdraft facility. See? Only a proper Conservative government will bring wall-to-wall prosperity. Pip-pip!
---