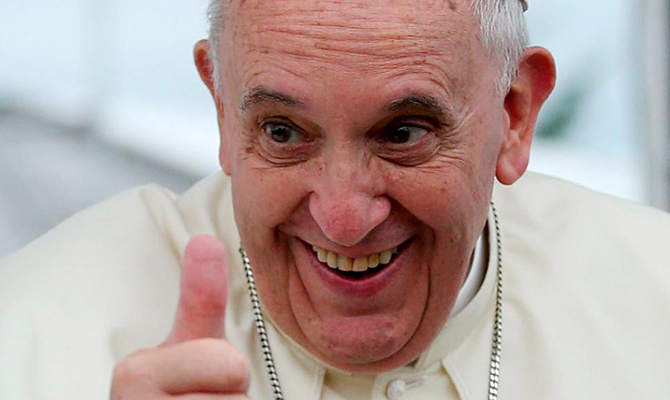 Beatific pre-festive greetings from Rome. Yes, Francis here in complete humility. As the leader of 1.3 billion faithful, I love to keep in contact with my Irish flock who are always in my infallible thoughts.
What a joy to hear from my very good friend Mr Quinn, Ireland's greatest living Catholic, who has been writing to my secretary, various cardinals and even the papal nuncio himself. Seán is so saddened that some misguided cleric has cast hurtful aspersions against him. What a cruel nightmare of dreams, eh?
Surely it is time to draw a line under the sand and let this elderly gentleman live out the rest of his days quietly in the company of his family and vast wealth.
Meantime, what on earth is wrong with Madam McAleese? Why oh why is she so obsessed with the Vatican and John-Paul, my saintly predecessor? Mary objects to baptism, the homosexual ban and priestly celibacy. She even accuses the church of misogyny… How stupid is that?
Why can she not be more like Mrs Foster? Arlene and those DUP are model Christians who support the abortion ban and hate the gayness and scientists. Thankfully, Ireland's Catholics can now look forward to a constructive post-Brexit relationship with these creationist homophobes.
But I have to rush. Christmas is such a busy time for his charismatic "Jolliness" – as fans refer to me. So many wonderful religious duties – especially meeting TV crews and journalists. Ciao!